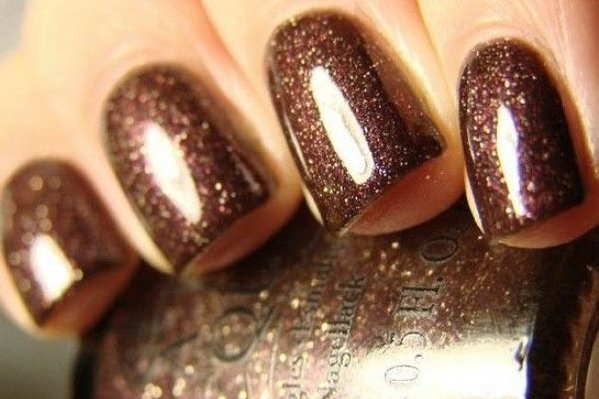 Manicure, made in any brown tones, can be characterized in two words – elegance and restraint. In addition, this palette is interesting for versatility, warm shades of brown well complement the image of a business lady, more intense and dark – an excellent option for a secular event.
So, the brown color is very rich color palette, so with it you can create a variety of masterpieces of stylish nail art.
Let's first take a warm light– a brown scale – this is for classic manicure colors that are suitable for marigolds of any size and shape. Vanilla, ocher, milk chocolate, caramel, copper and other approximate shades are a symbol of peace and tranquility. With this palette, you can easily supplement any created image.
Another advantage of a manicure in light brown tones is that the nails look feminine and elegant, they do not need any additional decorations. On the contrary, the decor will be superfluous.
When creating a French manicure also actively used light brown colors. The basis is often taken caramel, beige or vanilla shade.
Lacquers for nails of a dark brown palette (dark chestnut, khaki, coffee, terracotta, brick) should be used carefully, so as not to result in a vulgar image.
Dark brown manicure will suit the owner of nails with a square shape and medium length. If you show your imagination, you can create real works of art on the basis of cold brown shades. Beautifully look nails in a brown palette with the effect of a marble coating.
A festive version of the brown manicure is chocolate lacquer covered with any glossy glitter or decorated with stones and rhinestones.
With the help of dark brown shades, you can create an original French manicure – paint the tip of the nail in a saturated and dark color.