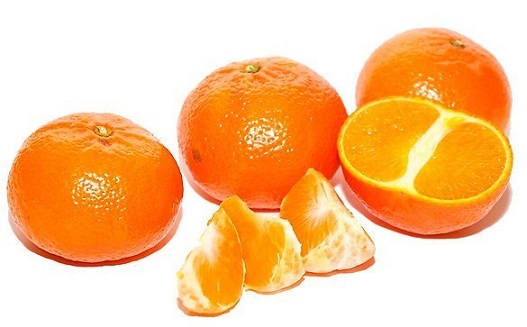 Зимой мандарины являются самым популярным фруктом. Этот чудо-фрукт настоящий источник прекрасного настроения. Мандарин насыщен разными витаминами, эфирными маслами, кислотами и прочими полезными веществами. Мандариновый сок улучшает обменные процессы, повышает аппетит.
Кожура фруктов богата каротином, эфирными маслами, органическими кислотами, «белая сеточка» богата гликозидами – они укрепляют кровеносные сосуды.
In the beauty industry, mandarin oil is widely used. It is added to various creams, massage oils. We offer you three mandarin masks for the face: vitamin, nutritional and moisturizing. One of them is exactly right for you!
Vitamin mask
Измельчите сухую мандариновую цедру, смешайте с чайной ложкой сметаны и одним яичным желтком. Наложите маску на шею и лицо, выждите 20 минут, потом смойте теплой водой.
Nourishing mask
Mix the mandarin pulp with a teaspoon of honey or cream. After 20 minutes after washing, rinse with water.
Moisturizing Mask
Take one large mandarin, squeeze out the juice from it. Dampen the juice with a napkin, put it on your neck and face, lie down for 20 minutes, relax. Then wipe the skin with a wet swab.
Полезные мандариновые маски сделают вашу кожу еще красивее и бархатистее!