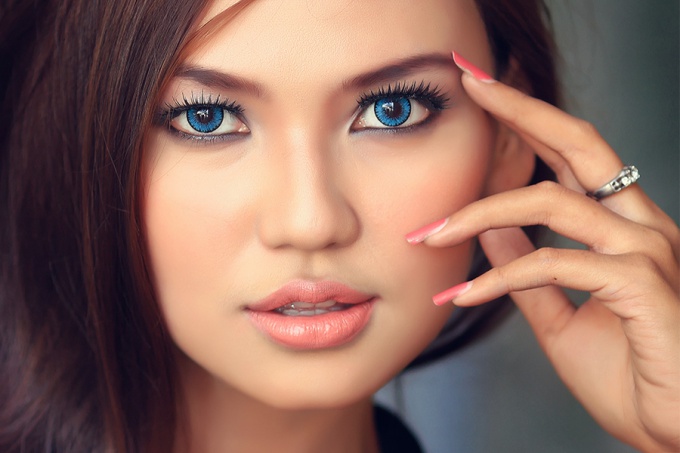 Brightness and expressiveness of the eyes can be emphasized with the help of the correct make-up and a suitable shade of shadows. Holders of blue eyes should remember one rule: the color should be chosen so that a contrast is created.
Blue-eyed girls are best to choose colors such as lilac, black, purple, brown and pink. It will be appropriate to add silvery or golden shades. Categorically contraindicated for blue-eyed women are blue shadows, then the eyes will merge with shadows, this look repels men.
How to apply makeup to blue-eyed
On the upper eyelid should be applied in the colors of neutral shades, a fold above the upper eyelid can be painted with a dark tint, the inner corner can be designated as the lightest color or pearly shadows. The image can be emphasized by liquid podvodkoj, podvodka to lay down a dense line which adjoins to a line of growth of eyelashes.
The outer eyelid may be slightly extended or raised slightly. If the arrows are designed taking into account the features of the eye section, they will look very appropriate. Mascara can be taken absolutely any color, but it must match the color of the liner.
Blue eyed eyeliner
The look will be more intense if the eyeliner is darker. If a woman has blue eyes, it is better to choose the most dark hues, this will give the look expressiveness. There is also a small exception: for greater expressiveness, it will be sufficient to emphasize the inner corner of the eye with a white liner. On the main part of the eyelids, you can use a dark gray-brown, dark-blue and dark-green color of the eyeliner.