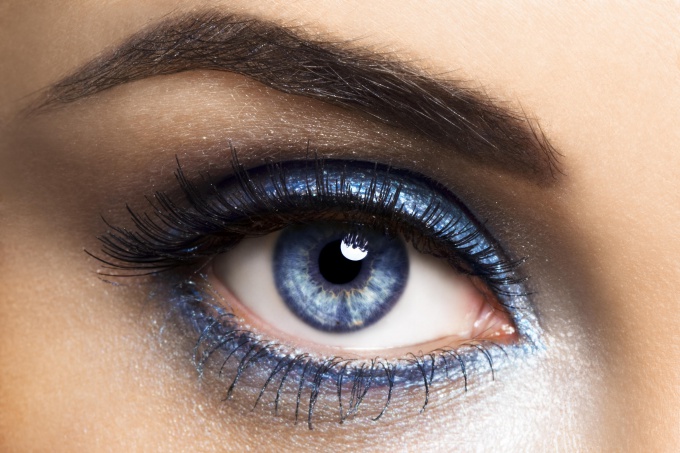 It is believed that blue-eyed girls are practical, purposeful and freedom-loving, love life in all its manifestations and rejoice at it. Also it is worth noting that blue eyes are chameleon eyes. Makeup for blue eyes should emphasize the natural beauty and crystal clearness of the eyes, but at the same time hide the flaws.
Casual and festive make-up for blue eyes
For everyday make-up of blue eyes, shades that are close in color to the skin are ideal. You can also use a neutral palette – black, gray, white, brown. If you consider bright colors, then you can use any bleached shades. The most important thing in this case is not to overdo it with color and carefully shade the makeup so that there is only a slight hint of color.
Blue eyes are very well resembled purple, peach, coral, blue, green hues. However, the final choice of color should depend on the shade of the eyes, the color of the hair and skin.
Any evening make-up involves using brighter shades to create a more expressive image. Blue-eyed beauties can use all the shades of make-up, draw arrows, allocate eyelashes – the main thing is that the chosen colors suit you. As we said above, you can use classic neutral shades.
Tips for applying makeup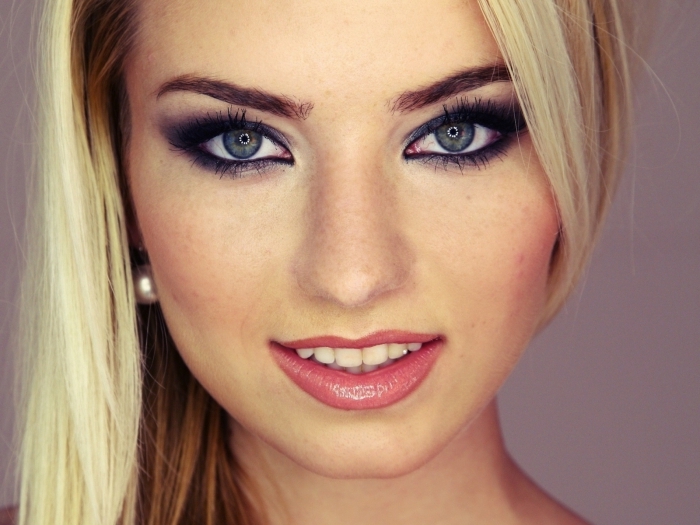 Here are some tips for professional make-up artists concerning make-up. The first and most important thing – the tone for the face and the base under the shadows should be selected and applied correctly. Do not forget about the design of the eyebrows – they attract the eye.
It is very important to choose the right shades. Here it is necessary to experiment. It is easiest to start with the classic technique of "three shades", the lightest of which will be applied to the inner corner of the eye, the middle one – used as a gradient and applied to the mobile eyelid, and the darkest – to the outer corner and the lower line of eyelash growth.
Also worth paying attention to your color. As you know, the main color types are four – winter, spring, autumn and summer. Of course, such a division is rather arbitrary, but still it will help you to decide on the basic color scheme. Getting cosmetics, give preference to pallet shadows – it is in them that the shades have already been chosen taking into account the compatibility between them.
If we talk about eyeliner, then for blue-eyed beauties golden, silvery and brown shades are best. By the way, for "arrows" you can use not pencils, but shadows. Of course, mascara is an obligatory attribute of make-up, but you should not overdo it and apply several layers of this remedy.