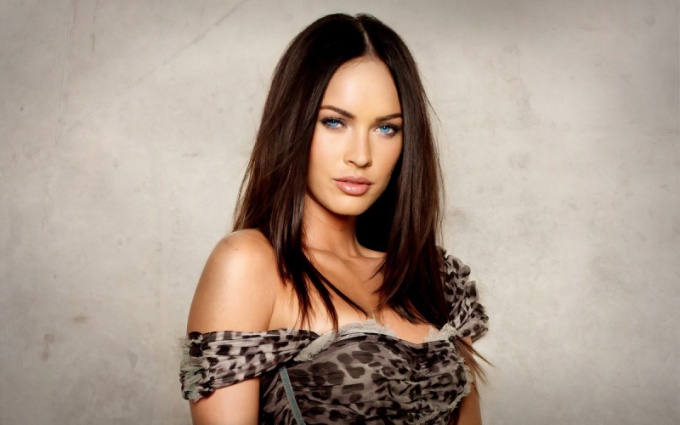 If you have a dress of "bestial" coloring in your wardrobe, you do not need to take boldness and determination. Dresses with leopard print oblige to follow the figure, competently choose the style of makeup. The latter must be bright and bold, like the dress itself. Otherwise, only the dress will be seen, not its bearer.
So, creating an evening makeup for a leopard dress begins with a foundation – it should be a couple of shades darker than your natural skin color.The optimal option is a foundation of a dense texture with a pleasant bronze hue, harmonizing with the leopard pattern on the dress. If you have a tanned face, then instead of the cream, take a translucent powder – apply it to a light fluid.
Based on the color of the print it is necessary to choose a range of makeup. Leopard print can be made in yellow, brown or black and white tones. If the print is brown, then choose the tone for the makeup, too, brown, and for the other two options – pinkish and coral.
Eye makeup with a leopard print dress with a focus on the eyes. Treat the eyebrows – they must be well-groomed. On the growth lines of the cilia, carefully draw the brown or black arrows, then apply glossy shades of rich bronze, graphite or chocolate color.
If the dress is black and white, then silver silky shadows will look stunning. To the yellow-brown color match the golden shades of shades. In addition, for the leopard attire fit the technique of "Smokey Ice."
The main rule – stain eyelashes in several layers of quality mascara! And lipstick choose a saturated, dark, seductive, so that the lips also did not go unnoticed.