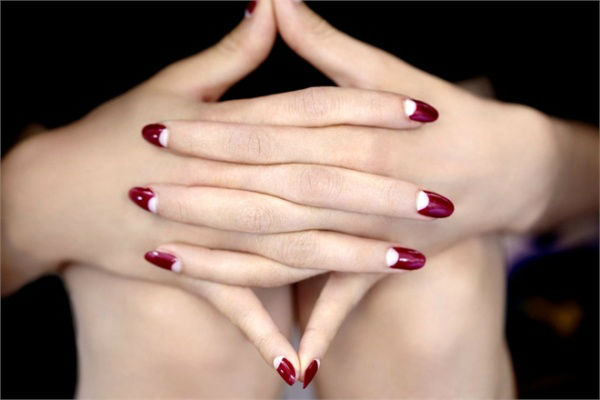 Practically every woman can do manicure with her own hands and this procedure does not take much time and energy from her. Another thing – a festive manicure, which should be interesting, bright and original. But on the eve of the New Year or 8 March, it's not easy to get into the salon. Salon nail art only looks complicated, for example, to make a moon manicure at home is not difficult.
You will need
– basic covering
– varnish of two colors
– Strips for the French manicure or self-made patterns
– Finish coat, fixer
– rhinestones
Instructions
Lunar manicure is also known as a moon coat and it is created by combining two contrasting varnish colors. Before the application of color coatings, it is necessary to treat the cuticle and polish the nails, giving them the same length and almond shape.
Well degrease the nail plate and apply a thin layer of base coat. Allow it to dry properly. Then cover the entire nail with a light tint of the chosen varnish, wait for the layer to dry.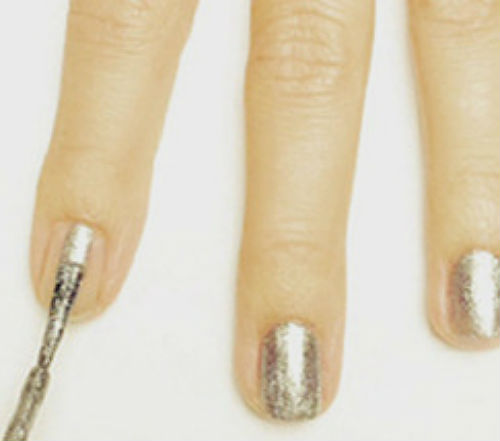 For each finger, paste stencils for the French manicure, but not from the bottom of the nail, but at the base, so that a semicircle is formed. If there are no special stickers, you can make them yourself from scotch tape or self-adhesive stickers. Paint the nails with the second color from the edge of the strip to the tips. Remove the stickers and allow the varnish to dry.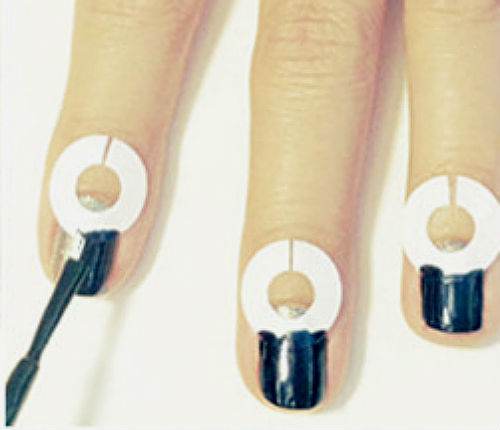 The final stroke of the lunar manicure is the application of a glossy fixer for a more lasting and shiny result. Let the varnish dry naturally or use "drying".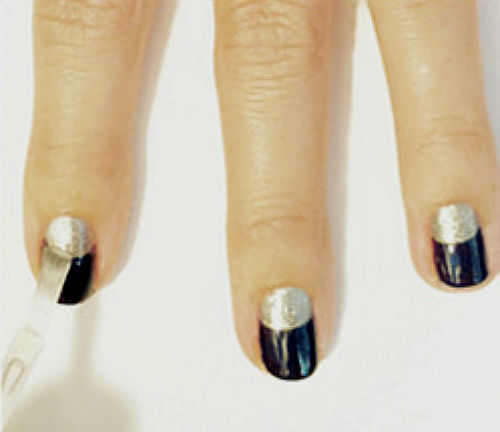 Decorate the festive manicure will help the rhinestones located at the edge of the "smile" or where the fantasy and sense of style will tell. Rhinestones paste with a toothpick or tweezers, before applying the final fixer.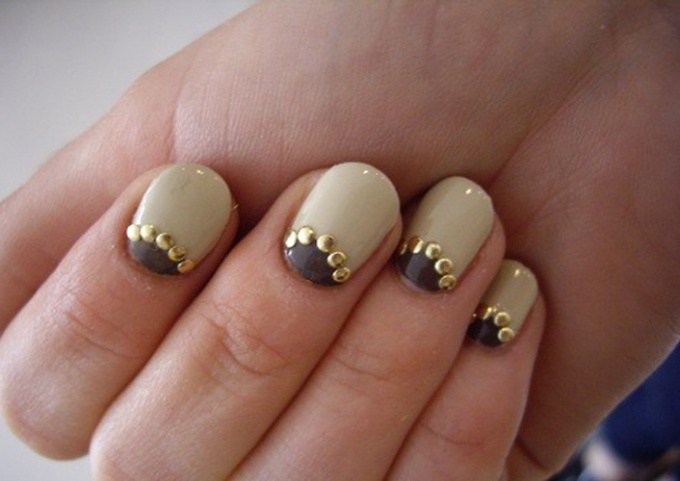 When choosing shades for the moon manicure, always consider the color scheme of your outfit. But there are several unbeaten classic combinations: black with white, silver or gold, red with white or black, purple with blue.