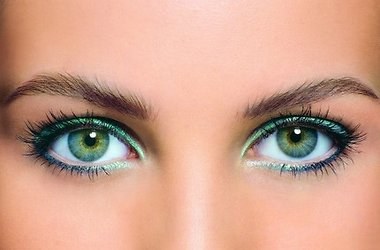 There are many types of shadows: baked shadows, crumbly, eyebrows, mineral, etc. Makeup artists believe that liquid shadows are applied better than all other types of shadows, last longer and harmoniously look with almost any make-up. Does this kind of shadow have no drawbacks?
Рассмотрим основные плюсы жидких теней:
– Resistance, it is achieved due to the composition (unsaturated acids, vegetable wax, color pigments, glycerin, alcohol);
– look good in any make-up (daytime, evening);
– the makeup of liquid shadows remains excellent and in the heat – the shadows will not spread, and in winter they will not slide into lumps;
– разнообразная цветовая гамма – выбирайте любые цвета, оттенки, создавайте неповторимые образы!
Из минусов жидких теней можно выделить:
– Rapid rolling in lumps, if the shade is not very high quality;
– quick drying;
– it is difficult to determine the color until the shadow is applied to the eyelids, because much depends on the quality of application and the relief of the skin.
Shadows are better to apply with pads of fingers – so it is easier to determine the required amount and distribute them faster in the eyelids, until they have dried out. They should be applied in one layer, so that they look neater, stayed longer. If you first apply on the eyelid powder, the liquid shadows will lie more evenly. It is better to choose light shades for daytime make-up, more intense, bright – for evening.
Of all mass cosmetic companies producing liquid shadows, the most popular are:
1. Супершок (Avon). К достоинствам можно отнести то, что они не осыпаются, смотрятся красиво, не скатываются, довольно-таки стойкие. Минусы: long dry, it is difficult to apply evenly, too liquid.
2. Mary Kay – не скатываются, достаточно стойкие, но слишком маленький выбор оттенков.
3. Pupa. Очень стойкие и яркие тени с множеством оттенков, но довольно дорогие.