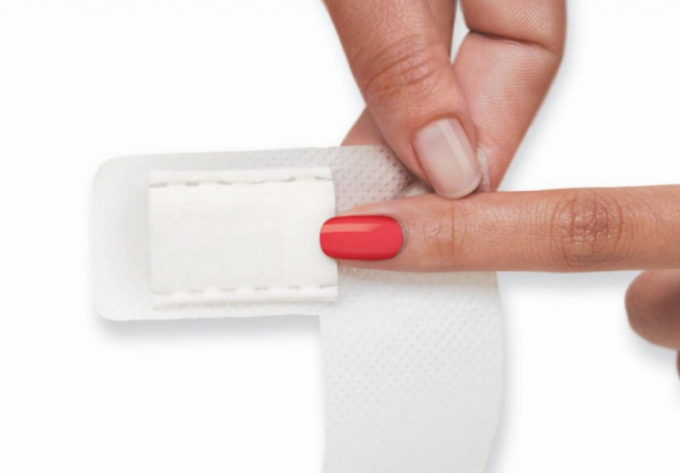 In today's world, a huge number of types of nail design. These are new styles, application techniques, varnishes, which offer non-standard, and sometimes even "crazy" coverages and images. Many women and girls are attracted by this fashion and brightness. Nails under the gel-lacquer shell look flawless, elegant and beautiful, but sooner or later the coating comes to an end. Gel-varnish worn out and there will be a problem how to remove it. To remove the gel-lacquer there is a special liquid. Such a liquid can be purchased in any specialized department. The price of this product is not small, but after all, it is necessary to remove the varnish not quite usual.
Features of liquid for removing gel-varnish
Like any other liquid, the means for removing the gel-varnish contains acetone. Most likely many have heard about his not very good qualities. First, acetone dries the nail plate, causing a strong foliation of the nail. Secondly, acetone causes severe harm to the human body, getting inside through the skin of the fingers. Third, when acetone enters the body, it remains inside, where it settles.
Therefore, in order to maximize their health, it is necessary to use a liquid where high-purity acetone is used. It is necessary to add a variety of supplements in the form of vitamins and oils. Only with the observance of such recommendations, it is possible to deliver nails and skin to the hands of very little trouble and harm. Do not count on ads that demonstrate fluids without the addition of acetone, they simply will not remove the coating, there are no miracles.
Instructions for the use of a liquid for removing gel-varnish
Before proceeding directly to the procedure of withdrawal, it is worth reading and taking into account all the recommendations. Initially, the hands need to be lubricated with a cream that should be both fatty and nutritious. Thus, the body will not receive its dose of acetone.
Also in advance it is necessary to take care of the purchase of wadded disks and foil. Wadded disks are wetted in liquid and superimposed on each nail separately. After the cotton ball is wound on the nail, it must be wrapped with foil. This is done because acetone is a volatile substance. The waiting procedure lasts at least 10 minutes, otherwise the gel-varnish may not be completely removed from the nail. Removing such a varnish requires great care and accuracy. After 10 minutes of waiting, the foil and cotton wool are removed by twisting movements, gently rotating the nail. Remains of gel-varnish are removed with an orange stick.
The liquid for removal of gel-varnish is a dangerous and harmful agent. However, using all the knowledge and recommendations, you can at times reduce the threat to yourself and your body.