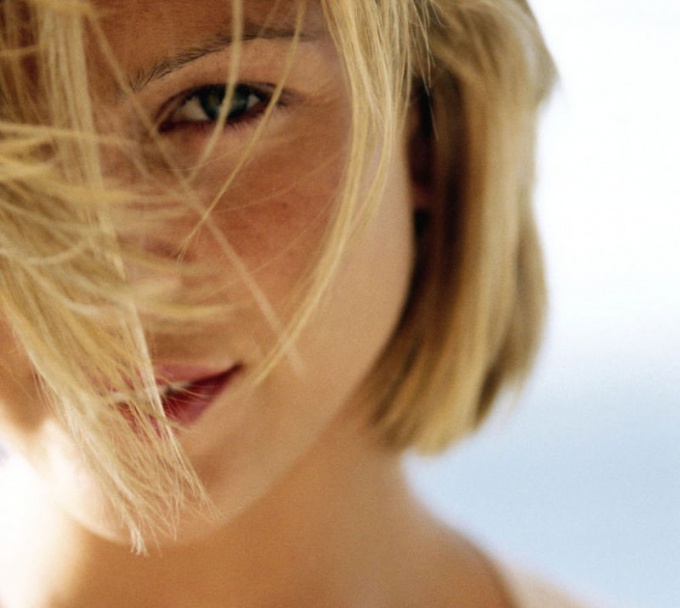 Dark hair with great difficulty lends itself to lightening. At least at home, with the help of improvised means, this is unlikely to be realized. To get a visible result, you will have to resort to the help of chemistry.
Instructions
Blondes find it easier in this life. This statement, in particular, is fair, if it comes to lightening the hair. At will, with the help of available products like lemon or baking powder, they can become a couple of tones whiter. The maximum that happens with a brunette, hair will fade, maybe even become brittle, but as for color, everything will remain without any changes. Only special reagents can help them. The process of preparing them, applying them, as well as the correct exposure time, is not so simple that it is better to entrust the procedure to a professional.
What exactly you do not need to do is try to lighten up your previously painted hair. Almost all dark colors have a red pigment in their composition. It may happen that the blond composition will still cope with the natural color, but when stuck in the hair during the past staining the substance will give out such an inexpressible flavor that instead of white strands you will get a reddish-brown mop.
To avoid
redheads
will help paint "
ashen blond
", It includes a green pigment. To be frightened of that hair will turn green, it is not necessary. The green spectrum absorbs red, in the decolorizing composition it is so small that it is enough to suppress the red tinge and only. The hair itself becomes light or even white.
And the best way to lighten dark hair is melioration. It is also worth doing in a hairdresser, but you can make it at home, if you have someone to ask for help, for example, to your husband or girlfriend. White strands in the hairstyle of the brunette look quite natural, than there will be more, the lighter the overall background will appear. And the main advantage of melioration before complete discoloration lies in the fact that those who started growing roots (and they will appear in a couple of days) will harmoniously fit into the created image. But in this case, do not get involved in contrast. Girls and women with black hair light brown strands will go much more than the absolute blond. The resulting image will look more natural and interesting.