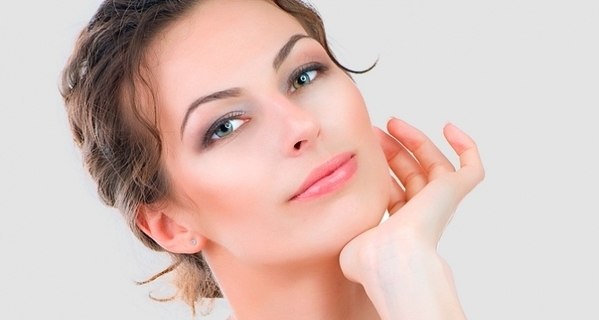 The older a woman becomes, the less elastic the skin becomes, the wrinkles on the face become larger. But there are special exercises, massages, masks that will help to solve this problem at home.
Let's start with the exercises:
First: roll in your mouth from side to side, up and down, in a circle and so on the ball of air.
Second: inflate your cheeks, press them with your fingers, and with tightly compressed lips do not let the air escape.
Third: the movement of the jaw forward to the left. The rate is gradually increased.
The fourth exercise: sticking out your tongue and pulling it down, try to pronounce the sound "a".
A good way to tighten the skin of the eyelids, improve the tone of the facial muscles is self-massage, which will also help get rid of various kinds of toxins and swelling. Do it three times a week, repeating the exercises at least six to seven times.
Smoothing the cheeks with two fingers: first from the wings of the nose to the temples, then back.

Smoothing the skin of the forehead first from top to bottom, and then from the eyebrows to the temples.

Circular massage of the cheeks from the chin to the ears.
It is useful to stroke the lower part of the jaw with the back of the hand.
To do lifting masks, you should consider the type of skin:
For oily skin, you need to use a lemon-protein mask from a mixture of egg white and 10 ml of lemon juice.
For dry protein-cucumber mask is used: in puree from peeled and skinned cucumber add olive oil (5 ml) and whipped egg white. The effect of the mask is a tightened skin and blemished pigment spots.
For normal skin: a mask of chopped dill, oatmeal and 5 ml of olive oil tightens and tones the skin of the face.
Home masks can not be done if there is obesity, open wounds, various skin and vascular diseases, etc.