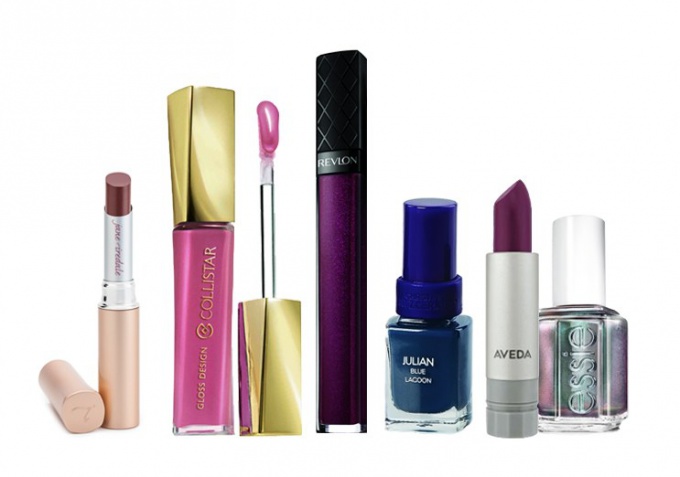 In the world of perfumery and cosmetics, as in the fashion industry, there are legends and bestsellers. Some of them have already celebrated their 20, 50, 90 anniversaries for a long time, however they continue to enjoy incredible popularity among girls and women all over the world.
Aroma of France
If we talk about the legendary perfume legends, the first thing that comes to mind is the perfume Chanel №5. They still remain the leaders of sales in the perfume market, although not so long ago they celebrated their ninety-year anniversary. In addition, this company annually produces cosmetic novelties and facial products that are very popular among domestic and foreign women of fashion. In the favorites young ladies bright scarlet nail polishes and rouge lipstick.
The French house Dior is not far behind its main competitor. In 1985, the legendary perfume of the brand Poison was published. Spicy, strong, sensual and incredibly sexy fragrance literally shocked the public, so now on sale you can find several of its variations – from Midnight to Hypnotic Poison.
Not less fame was won by the spirits of Miss Dior Cherie, whose face is now the actress Natalie Portman. Like Chanel, the company also produces cosmetics and facial and body care products. In the ladies favorites – Mascara Dior show, tonal bases of the Nude series and five-color shades in various variations.
Very popular and products of the brand Guerlain, in particular, powder in the balls. Specialists of the company noticed that balls of different colors "are able to solve" certain skin problems: some shades give freshness, others – remove redness, others mask small pimples, so they are mixed all in one package. In addition, the brand has a cult flavor of Shalimar, which not so long ago "experienced" a second birth.
Overseas bestsellers
In the US, too, there are cosmetic giants that managed to capture a significant market share. Particular attention should be paid to the brand Estee Lauder, the serum of which Advanced Night Repair can be found on the dressing table of many women from Tokyo to New York. This drug perfectly fights with the first signs of aging and returns youth to the skin. In addition, the account of the brand has several cultic flavors. One of them is Youth Dew, released in 1950 year. These are the first American spirits that conquered the world.
In addition, you should not bypass the products of the American company Clinuque, specializing in the production of hypoallergenic cosmetics. Among the bestsellers, we can name the three-phase system for face care and Serum Even Better, designed to combat pigmentation, and guaranteeing the first results after 12 weeks of use.