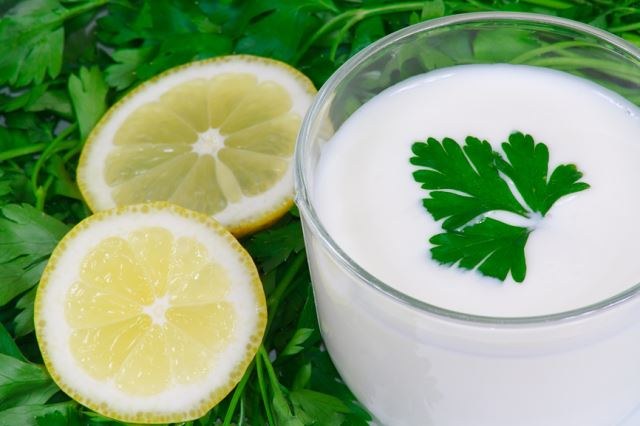 Kefir is used by modern women not only as a food product and the basis of the mono-diet menu. It is used as a mask for face and hands. In addition, kefir is well suited for strengthening hair.
Kefir is a source of easily digestible calcium, natural protein and vitamin D. The sour milk product quickly normalizes the intestinal microflora due to living microorganisms – colonies of thermophilic streptococcus, whose concentration before the end of the kefir's shelf life is safe for health.
For both indoor and outdoor use, choose ordinary kefir with the least shelf life and simple packaging. It is better to give preference to kefir, produced at the dairy nearest to you. If you buy kefir for cosmetic purposes, your choice should fall on the most fatty product, if your goal is a diet and weight loss, of course, you should take only fat-free yogurt.
Kefir diets are basically based on one sour-milk product, supplemented by different food components. Kefir helps to lose weight, if you combine it only with apples, buckwheat, vegetables, etc. Kefir diet can be adhered to as one day of reloading, and 10 days, alternating a drink with different products.
The acidic environment created by kefir is useful for problem skin. This product, applied externally, quickly restores the water balance of the skin, effectively fights against microorganisms. Fatty kefir is a good cleanser and nourishing agent for the skin. And if you mix kefir with oat flakes, you will get an excellent peeling for the face.
To improve the condition of the scalp, make a kefir hair mask. This will give silky and thick hair, stop hair loss and eliminate dandruff. The main drawback of the mask is a sour milk smell, which persists on washed hair. Keep kefir mask on your head for 30 minutes, then wash your hair with shampoo. Use only cool water so that the protein in kefir does not curl directly on the hair.