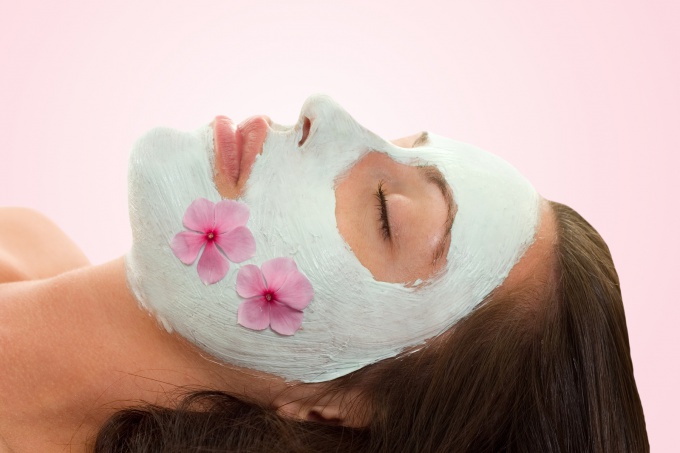 Classic yogurt is not for nothing called a universal product. Benefits in it – more than enough! The organism from kefir receives a mass of vitamins, essential amino acids, calcium salts, sodium, magnesium and many others.
The combination of all useful substances is so harmonious that it is excellently absorbed, giving us youth, beauty and strong health. Women adore kefir not only for its dietary properties. The drink proved to be a wonderful cosmetology tool. On its basis make popular home face masks. Some fully moisturize and nourish, others give freshness and elasticity, others – eliminate greasy shine and narrow the pores, the fourth – help fight acne and reduce wrinkles.
All masks with kefir have one unifying effect – they saturate the cells of the dermis with useful elements, strengthen the capillaries, improve blood flow and significantly rejuvenate. If you know what type of skin you have, then you can easily choose for yourself the reliable composition of the mask with kefir.
1. Mask for cleansing pores and whitening skin.
You will need flowers of chamomile, sage or marigold. Take a pinch of each herb, throw in a ladle, pour 100 ml of boiling water and, covering the saucer, soak for half an hour. In a warm strained infusion, mix fresh kefir (1: 1), give the consistency the necessary density with the help of potato starch or oatmeal. After thoroughly mixing the mixture, apply a thick layer on the skin of the face, decollete zone, shoulders and neck. Rest for about twenty minutes, then remove the mask with a wet swab and wash yourself.
2. Mask for cleansing from greasy luster and black dots.
In a cup with 2 art. Spoon the thick honey in the egg whites and stir. Add to the mixture 3 art. l. kefir and 1 tsp. bran. Moving along the massage lines, apply circular motions useful composition. Do not touch eyelids, after half an hour, rinse the mask with warm water.
3. Kefir mask for softening and moisturizing the skin.
Its composition: kefir 2,5% (3 st.l) + 1 egg + olive oil (1 st.l) + butter of thyme or tea tree (5 drops). All beat up and a thin layer to attach to the face, withstand 15 minutes, then wash with a warm decoction of chamomile or warmed milk.
4. Маска для возвращения кожи тонуса и цвета.
A third of a bunch of parsley grind in a blender together with a half of cucumber. Pour the vitamin "salad" with four spoons of kefir. Nourishing gruel apply a thick layer, after a quarter of an hour the composition is removed as usual.
5. Питательная маска с кефиром от шелушения и дряблости.
Take two spoons of cottage cheese, kefir, carrot and apple juice. In the mixture, pour a spoonful of almond or linseed oil. Smiksuyte – and on the face, also cover the neck. After half an hour, pat the remnants of the product with a damp cloth and rinse the mask with warm green tea or water.
6. Омолаживающая маска с кефиром.
Berries of raspberry, gooseberry, садовой клубники и смородины (свежие или в заморозке) пюрируйте в комбайне или разотрите лопаткой. В равном соотношении соедините с кефиром любой жирности. Ягодно-кефирную массу выложите на кожу слоем потолще. Наройте сверху марлевой салфеткой и полежите на кушетке полчаса. Лицо ополосните после процедуры сначала теплой, потом прохладной водичкой. Завершить сеанс можно домашней «криотерапией» — протереть кожу кусочком льда из морозилки.