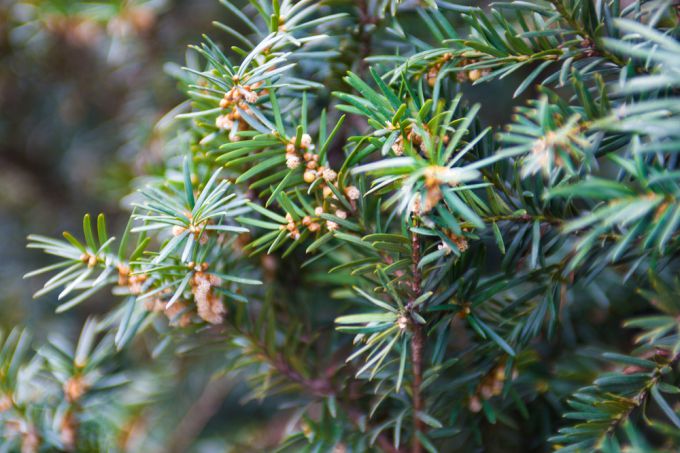 Juniper oil has a number of useful and amazing properties and is a good healer and a magnificent beautician. It is successfully used for hair care, as well as skin of the face and body. Juniper is an evergreen coniferous shrub belonging to the cypress family. In nature, it occurs in Asia, Europe, North America and North Africa. In Russia, artificially cultivated about 30 species of juniper.
Essential oil of juniper is obtained by distillation from berries, less often from needles and bushwood. It is a fluid fluid of clear or light yellow color with a tart woody smell. The aroma of oil becomes especially pleasant in mixtures with citrus oils.
In cosmetology, juniper oil is used quite widely. It has a favorable effect on the condition of hair and skin of any type. In modern cosmetology essential oil of juniper is used to enrich cosmetic products and when creating therapeutic cosmetics.
For oily skin of the face it is an excellent tonic, helps to remove excess skin fat, narrows the pores, cleans and refreshes the skin. Thanks to its antiseptic, anti-inflammatory and astringent properties, juniper oil is successfully used in the treatment of acne.
It is recommended to add it to home face masks and cleansing lotions and tonics. On 1 a bottle of home cosmetic means (depending on the volume) it is recommended to add 2-5 oil drops. It enriches the skin with oxygen and helps to remove harmful toxins and free radicals from it.
Чтобы избавиться от угревой сыпи нужно смазывать прыщи чистым можжевеловым маслом несколько раз в день, не затрагивая кожу вокруг них.
Juniper oil is an excellent remedy for aging and aging skin. It smooths fine wrinkles, produces a lifting effect and increases the elasticity of the skin.
Juniper oil eliminates flabbiness of the skin, improves its condition and promotes deep regeneration of the epidermis. It is used to treat stretch marks, scars, wound healing, is an effective tool in the fight against cellulite.
Essential oil of a juniper perfectly looks after hair, prone to fat content and formation of dandruff. Due to its antiseptic properties, the scalp is disinfected, which prevents the emergence and development of fungal diseases. Hair becomes stronger, longer does not get dirty and looks better.
In addition, juniper oil is used in medicine and aromatherapy both independently and in conjunction with other essential oils.
Since ancient times, juniper oil has been used in the treatment of infections, respiratory diseases and skin diseases. It has disinfectant and analgesic properties, it can stimulate the immune system.
Еще можжевеловое масло может помочь справиться с такой проблемой как растяжки. Для этого нужно его смешать с маслами розы, нероли, мандарина, лаванды и зародышей пшеницы (будет достаточно взять по 2-3 капли эфирных масел). После принятия душа полученную смесь необходимо втирать в проблемные зоны. Во время беременности применение эфирного масла можжевельника противопоказано.