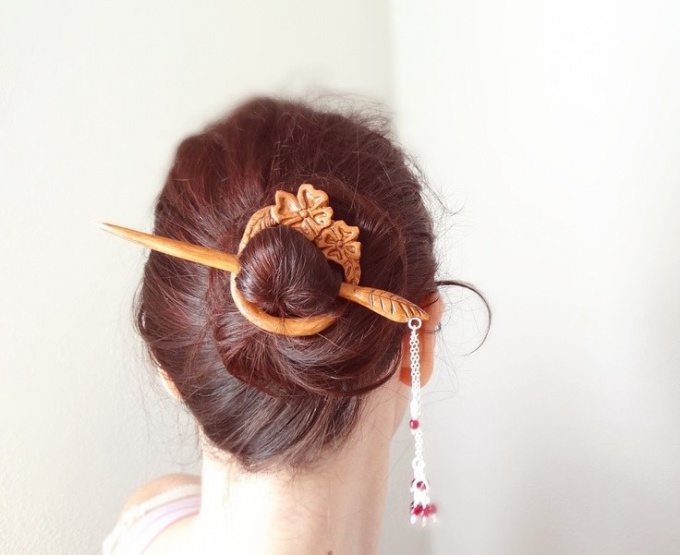 Sometimes the hairstyle and clothes of a woman seem to live a life apart from each other. According to the stylists, this is a big mistake, which makes the image unharmonic and spoils the whole impression from it.
To correctly choose the combination of a hairdress and a dress, you first need to decide on the style. For example, if you want to create an image that is close to Japanese culture, you can build a Japanese hairstyle – a classic hairstyle or an option close to the modern style. This may seem difficult, but in fact many of the variants of Japanese hairstyles are quite easy to build. In addition, most of them beautifully and organically look with modern models of clothing – sarafans and flying skirts, jeans and so on.
How to Make a Hairstyle in Japanese Style
Both long and short hair can be stacked in beautiful Japanese hairstyles. Among the options for long hair is, for example, the geisha's hair: for its implementation, use Kanzashi sticks. They can be made from different materials: in order to make a composition of hair in terms of celebration, it is better to use sticks of expensive materials, performing a simple option for everyday wearing, you can take the usual. Hair should be gathered in a bundle, tighten the knot, then from both sides fix all the sticks.
Another option, so quick and easy: collect the top of the hair in the tail and stretch the entire length of the elastic bands every 4-5 see. You can wrap the tail in the form of a loop, fix it with studs and sprinkle with varnish. A loop of hair can be made on any part of the head – on the back of the head or on the crown, or even simply put it on its side.
Short hairstyles are mostly performed with such elements as a long bangs, under which most of the face is hidden; asymmetry; painted in red color hair or just colorful strands.
How to choose clothes for Japanese style hairstyles
Modern experiments with clothes, a mixture of styles and the selection of bright and unexpected color combinations have not bypassed the Japanese style in creating images. Both haircuts and hairstyles in the Japanese style are mostly dynamic and original. Clothing for them should be selected so that it does not overshadow the originality, and stressed. So, with youth hairstyles girls look good flying skirts just below the middle of the thigh and a more strict, tight top.
Under the classic Japanese hairstyle with chopsticks-kanzashi and clothes suitable for a classic style. Expanding down the kimono, long-sleeved clothes with straight lines or at least just strict lines of costume create an image that is mysterious and attractive.