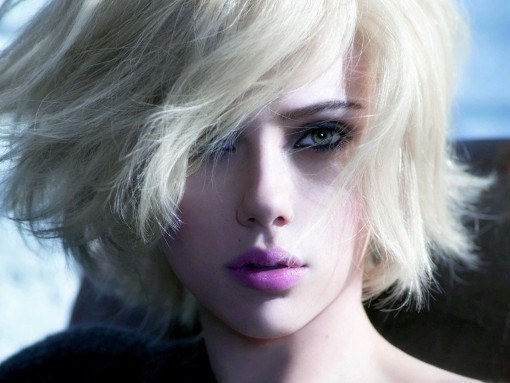 Lilac lipstick can adorn not every woman. It is generally believed that it suits only blondes. But the stylists assure that this tone does not go to all blonde beauties.
Lilac lipstick for different color types
Lilac – quite complex, but very interesting color. It belongs to the cold range of color shades. In order to understand what kind of women like this lipstick tone, you need to remember the theory, according to which the appearance of all the fair sex can be attributed to different color types.
Representatives of cold color have pinkish-porcelain skin, blue-black or, conversely, blond hair with ashy tint. Such women are suitable cosmetic means of cold tones, which can safely be attributed lilac lipstick.
Representatives of the so-called warm color types cold lilac lipstick does not adorn. In this case, make-up with its use will look unnatural.
Lilac lipstick for blondes
There is an opinion that the lipstick of a lilac tone suits blondes. This statement is true if it is a question of blondes with blue or gray eyes, pinkish-porcelain skin and hair with ashy tint. Lilac tones in makeup emphasize the natural beauty of these women. They are especially effective in combination with rosy colors of cold pink color.
Blondes with yellow hair, green or brown eyes and peach skin tone lilac tones are completely unsuitable. Lipsticks like shades look foreign to them. On some women, this lipstick looks ridiculous.
Blondes belonging to a warm color, it is recommended to use lipstick complex violet tones on a red base. Cosmetic products of similar shades in this case will be more appropriate.
It is important to remember that lilac lipstick attracts the views of others. It is a very bright color shade in makeup. That is why when using it, it is desirable to dye your eyes not very brightly. It is enough to emphasize them with a pencil or eyeliner and apply a little ink on the eyelashes.
It is desirable that the shade of lilac lipstick is also present in clothing or manicure. This image looks unusually stylish. It is important not to overdo it with an abundance of color shades. It is better, if in the attire of the blonde will be present only certain details of such a rich tone. A lilac dress or blouse in combination with lilac lipstick is a bust.
Nowadays lipsticks of matte textures are very popular. Lilac lipstick with mother-of-pearl should be used with great care, as they do not fit all blondes.