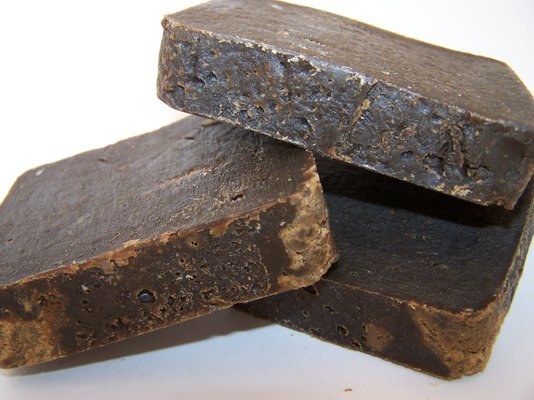 Tar soap is very useful, due to the large content of natural birch tar, which has antimicrobial, antiseptic and antiparasitic properties. Tar is also used to treat hair. After the regular application of tar soap, hair loss is reduced, the amount of dandruff decreases and the soreness of the scalp is lost.
Instructions
Tar soap has some nuances, if non-observance of which the result can greatly disappoint you. First, be prepared for a strong and very unpleasant smell. Therefore, to prepare a mask or wash your head you will have to retire, so as not to torment your loved ones with such a smell. Secondly, you will have to get used to such a remedy. Do not give up after the first time. If you did not like the tar after one use, try again, perhaps the next attempt will be more successful, and the result will not be expected to result.
Do not pay attention to the unattractive design of this piece of soap. The main thing is not the appearance of the product, but its contents and useful properties. But after using the soap from the tar you will improve the condition of the hair, the dandruff will disappear, and the hair will become thicker.
Under no circumstances should you wash your head with hot water with tar soap. Otherwise, it will leave a greasy raid on the hair. Do not soap your hair with a piece of soap, first stick it in your hands or dilute the soap in a small amount of warm water. Then apply the resulting foam to your hair and massage gently. Keep soap on your head for no more than 5-10 minutes.
To eliminate the unpleasant odor, you can use balsam or acidified water. Most often the smell emits damp hair, and after drying, it evaporates or becomes less noticeable. Take breaks, do not use soap all the time. It is best to use its courses from time to time, when there is a need.
Remember that this means makes the hair very hard, so do not forget to make caring masks, use conditioner balms and moisten hair with conditioner sprays and indelible creams.
If you wash your hair with tar soap you feel uncomfortable or do not like it, try a special tar shampoo. However, it also does not fit all, and its effectiveness directly depends on the specific brand of the manufacturer.
In the beginning, you might not like it very much, that after the use of tar soap the hair became unruly and hard. This is quite possible, but do not rush to conclusions. A full effect from the application will appear only after 1,5 or even 2 months. Do not be discouraged if your hair is harder to comb and tangle. A little patience and wait until the final result. However, consider that this soap is not suitable for very dry hair.