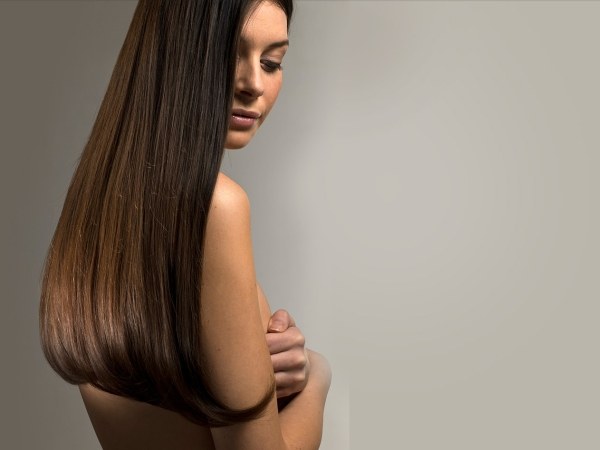 Toning means and self-tanning are one of the fastest and most common ways of obtaining a beautiful tan at any time of the year. However, these methods involve a variety of unforeseen circumstances.
Toning means are applied for a certain period of time. Most of them fall on the skin gradually and evenly. They usually do not have any problems. Unlike toning means, self-tanning allows you to achieve the result instantly. But often it happens that on the skin it lies unevenly (spots or stripes), the color of the tan can turn out not at all the one that was planned. All this can be caused both by improper application of the product on the skin, and by the poor quality of the tan.
The easiest way to get rid of self-tanning is to lie down about 20 minutes in a warm bath with foam, and then rub your skin with a stiff washcloth with body scrap. If you do not have a scrub or peel on hand, you can use plain ground coffee or any other fine-grained mixture. Do not forget to rub the body with a nourishing cream after the procedure.
If you have a sensitive, allergic skin reaction, then it is best for you to use milk or makeup remover cream. You can also use a mask of clay. In this case, autosunburn will not go completely, but it will lighten considerably. If the composition of milk or cream includes alcohol, the effect will be greater.
Use more effective methods only if the previous ones did not help you. So, you can wipe the skin with alcohol tinctures, but do not overdo it, as it withers. You can also use lemon juice. Dissolve it with water 1: 1, apply to a cotton pad and wipe the solution with this solution. Lemon juice can replace the usual table vinegar.
Lactic acid also whitens the skin well. Take a warm bath by first pouring a packet or more milk into the water. On the face it is possible to put a mask from sour cream or kefir. Well helps in the fight against autosunburn and 3% hydrogen peroxide solution, which can be bought at any pharmacy. All these products are very effective, only after their application it is necessary to intensively moisturize the skin with cream or lotion.
В случае, если эти процедуры вам не помогли, лучше всего обратиться к специалистам. С этой проблемой легко справятся в салонах, где наносят автозагар, или вы можете обратиться в любую парикмахерскую. Там должны быть специальные средства, которые стирают любую краску с кожи.