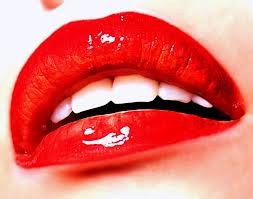 To make lips more, it is not necessary to spoil them with harmful injections and irritating plummers. There are at least five absolutely safe and simple ways that help visually increase the lips.
Если необходимо добавить губам объема, не стоит использовать помаду темных оттенков. Следует выбирать светлые и спокойные тона. Поверх помады нужно нанести блеск, расположив его по центру губ, причем блеск следует выбирать более насыщенного цвета.
Если необходимо усилить эффект объема то над верхней губой в ложбинку следует нанести немного светоотражающей пудры и затем провести тонкий контур карандашом белого цвета так, чтобы контур был немного шире естественного. Теперь можно покрыть губы помадой светлого оттенка.
You can use a pencil of light beige shade. With such a pencil, carefully follow the contour of the lips, then paint them with lipstick and cover them with a transparent luster.
If the lips are very thin, you can proceed as follows: traverse your lips with a pencil of natural shade slightly wider than their natural contour, but not a hollow on the upper lip should not be traced. This technique will help visually add volume to thin lips.
You can also circle with a pencil. Close in color to the natural color of the lips, contours along the edges of the mouth. The center of the lips should not be touched. Now it is necessary to take a contour pencil of light-brown shade and draw a line under the lower lip, after which it should be thoroughly blended. After that, you can apply your favorite lipstick.