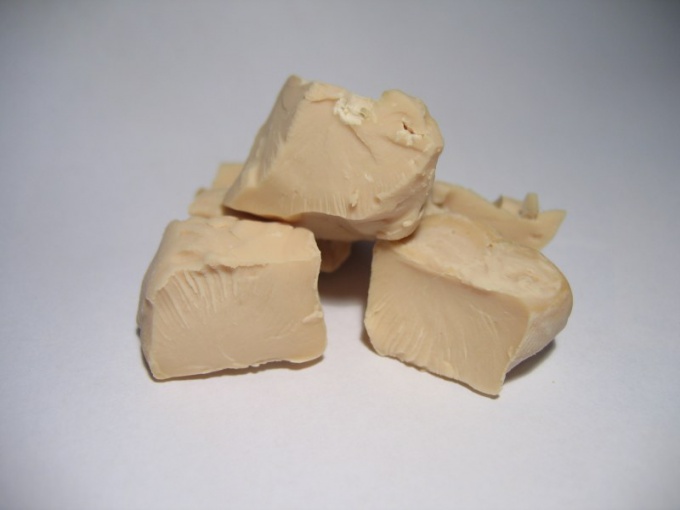 Habitual baking and beer yeast has long been used in cosmetology: official and home. They are used both for internal use and externally, to improve the condition of the skin of the face, to give it a healthy matte shine and elasticity, to slightly correct wrinkles. Hair, thanks to the effects of nutrients and vitamins of yeast, acquire silkiness, softness, shine.
What is valuable in them?
And in the dry, and in the pressed, and in brewer's yeast, there are many nutrients. For example, in beer the protein content is of the order of 50%. In any of the types of this product, the concentration of vitamins C, PP, group B is high, slightly less than vitamins D and E, and a huge list of trace elements. Each of them in its own way participates in metabolic processes, adds strength to the immune system. So, it affects the beauty positively. In a healthy body, not only is the spirit high, but external manifestations of well-being are noticeable.
For the elasticity and youth of the skin
To skin was young at a solid age, not enough masks. Yeast should be used as a "doublet": both externally and inward. For the second purpose, the drink is easy to prepare by rewashing the yeast with sugar in a glass or other small dishes, then add the glass with warm water (30-37оС). Drink on an empty stomach in the morning.
Masks are distinguished for their intended purpose: nourishing, moisturizing, bleaching, etc. So, to feed the skin, it is enough to mix 20 g of the product with flour (1 L) and honey (1 tea) Add the warm milk, mix again , put this mix on your face. After 15-20 minutes, rinse with warm water.
Having fat skin, prone to acne, yeast can be combined with kefir. When the mass becomes creamy, treat the skin in the same way.
To achieve the whitening effect of 20 g yeast, mix lemon juice (2 tsp), slightly heat up a couple, and after washing, rinse with weak tea.
Withering skin requires special care. Here is more suitable "dough" from rye flour, yeast (50 g) and water. Achieve the consistency of sour cream and give a day to insist, then do the masks in a traditional way.
For beauty of hair
For health and beauty of hair is very valuable zinc, which in the yeast, especially beer, quite a lot. The therapeutic ointment is prepared on the basis of milk (30 ml), yeast (10 g) and honey (3-5 l.). It should be diluted in kefir or sour cream, cover the hair with this solution, hold it for half an hour, then wash it off. This simple procedure will strengthen hair growth, help restore diseased, damaged hairs, prevent them from falling out and breaking.
Such an element as trehalose helps to resist excessive ultraviolet in the summer, and vitamins of group B normalize metabolic processes in winter. Other components promote better blood circulation, saturation of hair cells with oxygen, etc.
Yeast for weight loss
As it may seem paradoxical, but use these yeasts for weight loss. Although it is commonly believed that their weight only comes, "as a leap". It's all about the dosage and control of your appetite. The above constituent elements of the product promote the activation of metabolism, enhance intestinal peristalsis, and, respectively, weight correction. The only problem is that they are somewhat exciting appetite. If you cope with this problem and follow a measure of consumption, yeast becomes a real dietary product.