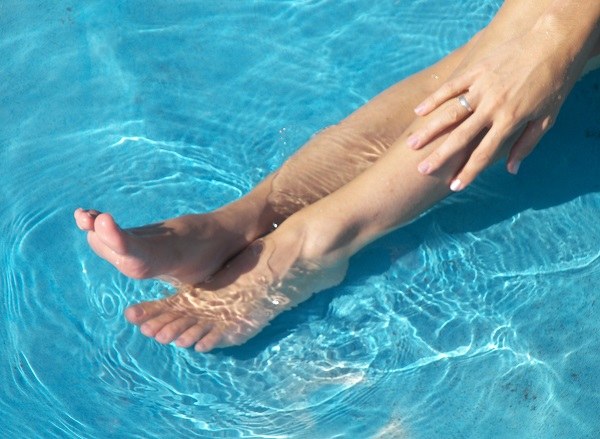 Modern girls have in their arsenal of beauty a huge amount of means and ways to remove unwanted hair. And you can remove unnecessary vegetation both at home and in the salon. Among home methods, still the most common and most effective is the use of wax for depilation or wax strips. The procedure will be more effective, and the result will be longer if you follow certain rules.
You will need
– wax strips;
– scrub;
– Chlorhexidine or Miramistin;
– balm or cream after depilation;
– Body oil or any vegetable oil.
Instructions
Prepare for the procedure in advance. Choose a time – it's best to have an evening or a day off, when you do not need to go anywhere. For a good result, the length of the hair should be at least 0,5 cm.
Take a hot shower. Hot water will soften the upper layers of the skin, open the pores. Removing hairs from steamed skin is much easier.
Treat the feet with a scrub. Try to choose the most gentle means for exfoliation.
Prepare the wax strips. Rub a half-folded strip between the palms of 30-40 seconds to melt the wax. If it happens in the winter, then the strip can be heated by putting it on the heating battery and leaving it for 10-15 seconds. If you want to warm up, you can use a hair dryer, sending a stream of hot air to the strip with wax.
Unfold the strip and apply it to the prepared skin of the area that needs to be treated. Leave the edge of the strips free so that the strip can then be removed conveniently. Carefully, lightly pressing, smooth the surface of the strip on the skin, moving in the direction of hair growth.
Придержите кожу, как бы слегка натягивая ее на участке, где расположена полоска. Тем самым вы уменьшите болевые ощущения и сделаете удаление волос более эффективным. Другой рукой резким уверенным движением сорвите полоску с кожи, двигаясь по направлению против роста волос. Обработайте таким образом все нуждающиеся в депиляции поверхности тела.
Удалите остатки воска с кожи с помощью любого масла для тела. Если масла для тела под рукой нет, то подойдет оливковое или даже подсолнечное.
Протрите кожу, подвергшуюся процедуре эпиляции, раствором хлоргексидина или «Мирамистином». Это необходимо для уменьшения раздражение и для того, чтобы в мельчайшие ранки, оставшиеся на коже после процедуры, не проникла инфекция.
Смажьте обработанные участки специальным бальзамом или кремом после эпиляции. Хорошо, если в его составе будет масло чайного дерева, славящееся своими заживляющими, успокаивающими и антибактерицидными свойствами.
Fold in half and remove the wax strips. They can be reused through 2-3 weeks, when the hair grows.
Try not to wear jeans, trousers, pantyhose or stockings at least for several hours after epilation. Give the skin time to recover from the procedure, and do not irritate it even more with clothing.