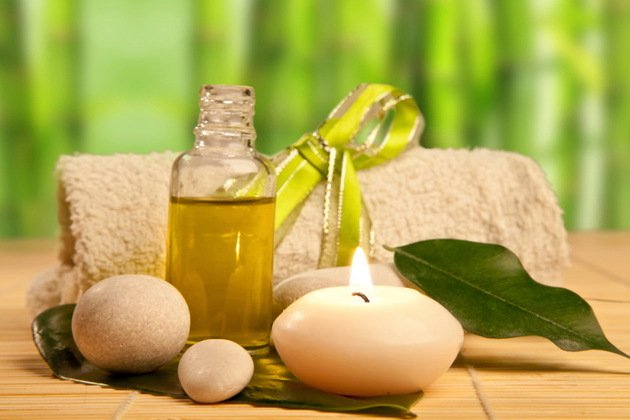 Tea tree oil is a natural remedy with unique antibacterial and soothing properties. Unlike other cosmetic and medical products, this remedy practically does not cause allergic reactions and skin irritation.
You will need
– tea tree oil;
– Aloe;
– green clay;
-jojoba oil
– honey
– Sugar;
– olive oil.
Instructions
Tea tree oil can be used to treat local inflammations on the skin. The oil should be applied directly to the pimple with a cotton swab. If necessary, repeat the procedure.
If the tea tree oil dries the skin drastically, you can make a home remedy for acne. With fresh aloe leaves, cut the spines and rough cuticles. Pound the flesh to the state of the gruel and mix with the tea tree oil. It is necessary to add 2-3 drops of oil to 2 teaspoons of aloe. The resulting mass is applied to the affected areas of the skin.
Make a face mask to clear the pores and rid the face of inflammation. Mix 3-4 drops of tea tree oil with 2-3 teaspoons of green clay powder. Add three tablespoons of water and stir thoroughly. The finished mass is applied to the face and wait 15-20 minutes until the clay dries completely. Then rinse the mask with warm water.
Mix a teaspoon of jojoba oil with 3 drops of tea tree oil. Half a ripe tomato without skin, rub into the gruel, after removing the seeds. Mix the tomato with the oils. Apply this mask for ten minutes and rinse with warm water. This remedy not only cures inflammation, but also soothes the skin, reduces redness.
For a deep cleansing of the skin, use a scrub with tea tree oil. Mix 3 teaspoons of sugar, a tablespoon of olive oil and a teaspoon of honey. Add 10 drops of tea tree oil. Again, mix thoroughly. Finished scrub rub in circular movements in the skin of the face for 2-3 minutes. Then wash with warm water.