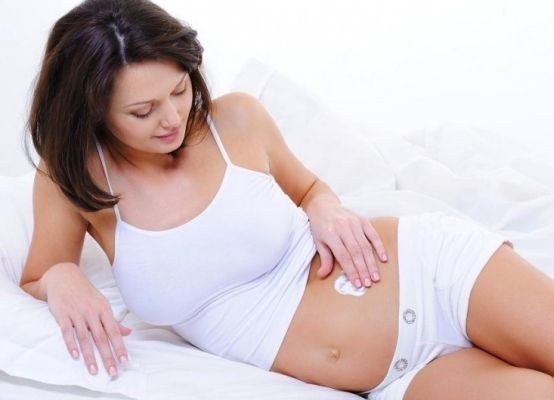 Stretch marks – ugly red-blue stripes, which eventually acquire a white shade. The risk of streaking is especially high during pregnancy, during adolescence, when gaining excess weight. Use the cream from stretch marks before they appear. Moisturizing and nourishing help maintain the elasticity of the skin, which in turn ensures protection from stretch marks.
Instructions
Choose a quality cream from stretch marks. The drug should contain retinoids, alpha hydroxy acids, peptides, relastin, collagen and vitamins. You can buy such cream in the pharmacy. Numerous manufacturers offer their products. In such a variety it is easy enough to get confused. If you really want to prevent the appearance of stretch marks and make imperceptible the strias that have already appeared, carefully read the composition indicated on the package. During pregnancy and during breastfeeding it is better to stop your choice on creams marked "hypoallergenic".
Use the cream from stretch marks in the morning and evening immediately after taking a shower. Do not allow the skin to dry out. This will inevitably provoke the formation of stretch marks, getting rid of them only with the help of a cream will be impossible.
Apply the cream from stretch marks with light circular massage movements to the area of ??the chest, abdomen, thighs. Quality cream from stretch marks is quickly absorbed and does not leave any marks on clothes. Therefore, in a few minutes you will be able to get dressed and take up urgent business.
To strengthen the action of the cream, twice a week during water procedures, use a peeling. The striae are formed not in the upper, but in the middle layer of the epidermis. To mitigate and moisturize it, it is necessary to remove the dead cells of the upper layer in a timely manner. Without the use of peeling or scrub it is quite problematic.
Consider that the scraping particles should be as small as possible, and the scrub or peel itself contain hydroacids that effectively cope with their function, gently and gently exfoliate the keratinized skin particles.
For even greater efficiency, several drops of vitamin E and A can be added to the cream from the stretch marks. First, squeeze the necessary amount of cream into a clean bowl, add two drops of the oily vitamin solution, mix thoroughly and immediately apply to the clean skin of the chest, thighs and abdomen.
Currently, solid oils have appeared on the market, which perfectly moisturize and nourish the skin, prevent the appearance of stretch marks and make old striae invisible. When using such oils, it is enough to break off a small piece, warm in hands and apply to clean skin. Solid oils are a real salvation for owners of dry and dehydrated skin. They almost instantly saturate the middle layers of the epidermis with nutrients and maximally moisturize the skin.