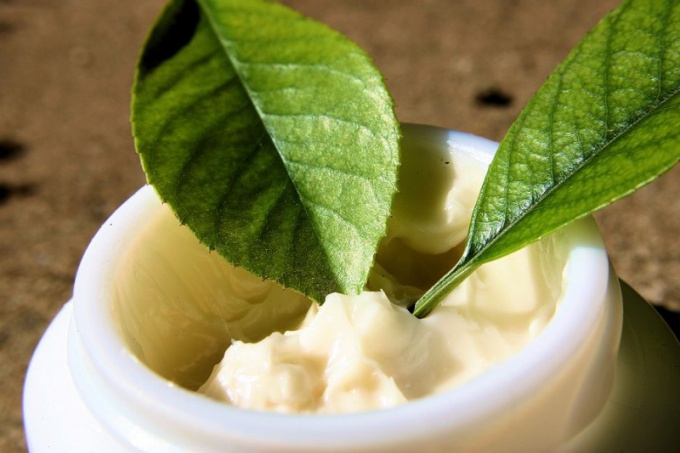 Extremely useful and natural shea butter is appreciated in cosmetology for a long time. More Cleopatra herself equiped in distant travel caravans in order to extract this oil, which later used to care for hair and skin. Now shea butter can be purchased in specialized stores, used to maintain beauty and youth.
You will need
– Shea Butter;
– jojoba oil;
– pink water;
– essential oil of lemon.
Instructions
Shea butter contains a large number of useful acids, vitamins and nutrients, which are necessary for the health of hair, nails and skin. The use of oil in its natural form is the most affordable way, which does not involve complex procedures. The first step is to prepare this tool. Depending on the length and thickness of hair, take the right amount of shea butter and melt it in a water bath, it should be warm, not hot. Comb your hair, and then apply karite on them, paying special attention to the roots and scalp. Massage the scalp, so that the oil is absorbed better, the rests are distributed with the help of a comb. Wear a polyethylene cap to enhance the effect of oil, wrap the hair with a towel. After half an hour, rinse with warm water and shampoo.
To improve the structure of hair, to activate their growth and restore the water balance, it is recommended to use shea butter twice a week, rubbing into the hair. To treat dermatitis and strengthen weakened strands, apply karite daily on damp hair. To cure the cut and dry ends of the hair, apply daily oil on them (only at the ends of the hair).
Shea butter has an excellent softening effect, it is well suited for lubricating coarsely injured parts of the body (elbows, feet, hands, feet), as well as for the care of dry skin. Karite can be used successfully instead of a night cream. It is especially recommended to use shea butter for rough, thin, flaky and dull skin. This product well nourishes and moisturizes the epidermis.
The ways of using shea butter are quite diverse. It can be applied to the skin around the eyes instead of a moisturizing, nourishing cream or used as a mask. In this case, you should take a piece of shea butter and grease them all face, including the lips, the area around the eyes and neck (oil begins to melt in the hands when in contact with the skin). After half an hour, rinse the remnants of the product with warm water.
Karite is perfect for softening chapped, weathered and dry lips. Cook in domestic conditions natural lip balm. Melt the water bath 15 gram of shea butter, add 10 gram of jojoba oil, stir the ingredients constantly. Then remove the dishes from the fire, add 7 milliliters of rose water and a couple drops of lemon essential oil. All the connecting components are constantly stirred until the balm completely cools. Transfer the composition into a glass jar and use as directed.