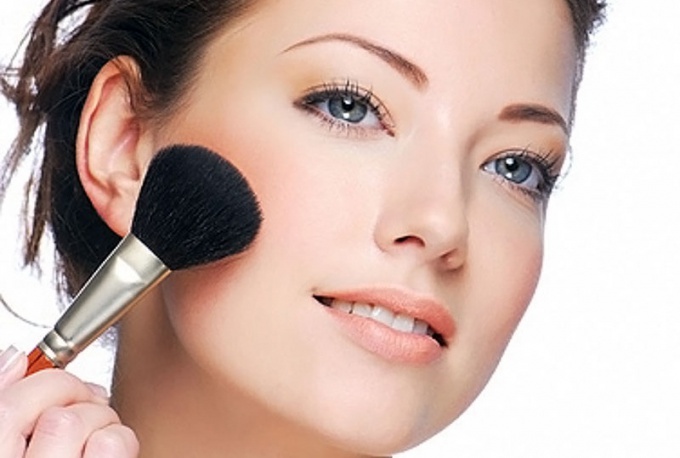 For some reason, there was an opinion that blush is used only in a professional makeup. However, recently the trends are changing, and the use of blush becomes almost mandatory, especially if you want to adjust the face oval. But here's the question – how to properly use blushers for some of the fair sex and remains open.
How to choose a shade of blush
It's not easy to choose the color of blush, let's say frankly. First of all, you need to take into account the shade of the skin – if it is light and while the appearance is dominated by cold shades, then the color of blush should be appropriate. For a swarthy skin, rich colors of cosmetics are well suited. And such neutral blush as peach will suit for any shade of a skin.
Very important in choosing the color of blush is the hair color. Owners of blonde ringlets should not choose bright colors of blush, but prefer gentle light shades. Red-haired beauties are best suited golden blush, and brunettes can quite enjoy bright blush.
Do not forget about lipstick – if its shade will be very different from blush, it will catch your eye and makeup will not be natural.
Correction of the face oval with the help of blush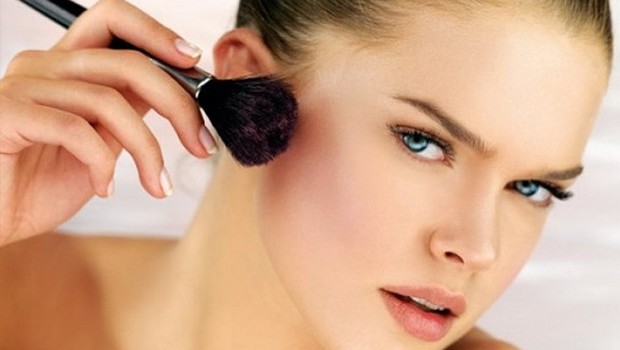 The easiest way to determine the lines of applying blush is to smile. At the same time, the outline of the cheekbones is highlighted, to which the chosen remedy is to be applied. You can use a more professional approach – to determine the lines of application of blush depending on the shape of the face.
If you have a round face, then blush should be applied to the upper part of the cheekbones towards the temples. Immediately it is worth noting that the owner of a round face can not impose a blush on the forehead and chin – this will visually make her face more round. In this case, you can also quite easily determine the location of the blush – pull your cheeks and apply the product on the most hollow parts.
Owners of a long rectangular face blush should be placed on the center of the cheeks and shade them horizontally. When applying makeup on a square face, the most important thing is to smooth the chin. To soften the forms, blush should be applied to the cheekbones and distribute them in the form of a triangle directed with a pointed part toward the temples.
The owner of a triangular face needs to visually smooth the sharp chin and too high forehead. Blush should be applied to the frontal arches and cheekbones and shade to the temples.