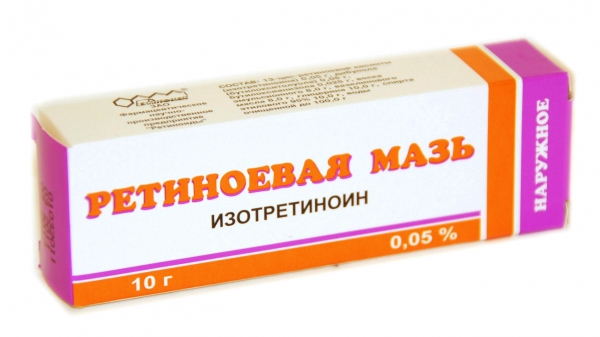 All women sooner or later want to get a rejuvenating miracle agent for the face. To buy it, you do not need to go to expensive perfume and cosmetics stores. It is enough to go to the nearest pharmacy and buy a retinoic ointment. Retinoic ointment is a medical preparation that is prescribed for the treatment of acne, dermatitis, seborrhea, acne. The active component of the retinoic ointment is isotretinoin – retinoid, a structural analogue of vitamin A. According to the instructions, the ointment has anti-inflammatory properties, reduces the production of sebum and facilitates its secretion, fights with various skin rashes.
However, retinoic ointment has another excellent property: it smoothes the skin, narrows the pores and helps to cope with flabbiness and wrinkles! Retinoic ointment can successfully replace the night cream – it is during sleep that the most effective processes are rejuvenation of the upper layers of the skin, regeneration and increased production of collagen.
To obtain the best result from the use of this drug, the following rules must be observed:
– to conduct courses of treatment with retinoic ointment twice a year – in the autumn and in the spring, within two to four weeks;
– use ointment only in the evening, optimally – in 20.00 – 22.00; this is due to the fact that retinol increases the sensitivity of the skin to ultraviolet, so after applying the ointment, you can not put your face under the sun, and also visit the solarium;
– Apply ointment to a previously cleaned face, however, use of tonics and scrubs during treatment is not recommended;
– внимательно следить за реакцией кожи и организма в целом; при появлении каких-либо проблем лечение следует прекратить; перед началом пользования ретиноевой мазью рекомендуется проконсультироваться с врачом-дерматологом;
– bear in mind that, like any drug, retinoic ointment has contraindications to use, for example, pregnancy and lactation, chronic pancreatitis, chronic kidney and liver diseases.
Be healthy, beautiful and young!