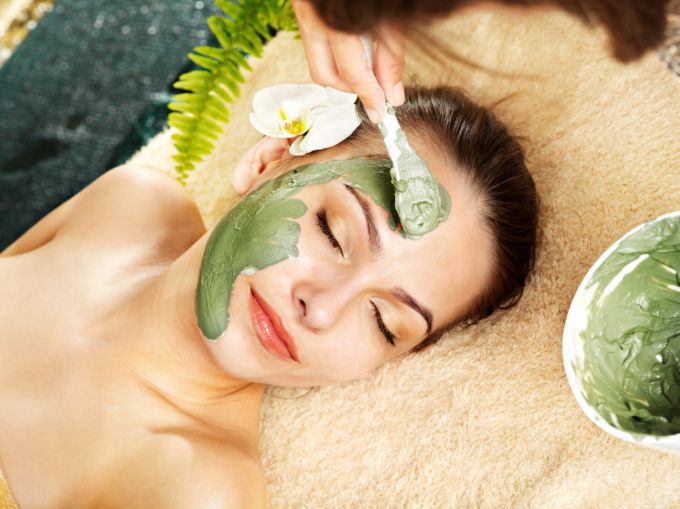 В косметологии достаточно широко применяют ламинарию для лица. Особенно эти морские водоросли пользуются популярностью в Японии. Неудивительно, почему у многих пожилых японок кожа лица так и сияет здоровьем и молодостью!
Польза ламинарии
So, these algae grow in large numbers along the coast of Japan. Their use for the face is undeniable:
laminaria nourishes the skin, moisturizes;
protects against UV rays;
Smoothes wrinkles;
rejuvenates the skin;
укрепляет овал лица;
gives the skin elasticity, smoothness;
не позволяет коже терять гиалуроновую кислоту.
Ламинария хорошо питает кожу макроэлементами, способствует хорошему очищению. У измельченных водорослей имеется эффект скраба – отмершие клетки кожи отшелушиваются, с кожи удаляются разного рода загрязнения.
Masks from kelp
Возьмите пару ложек ламинарии, залейте пятью ложками кипятка, оставьте настаиваться в течение десяти минут. Получится склизкая смесь, которую надо наносить на лицо. Если у вас кожа жирная – добавляйте пару капель лимонного сока, сухая – оливковое масло. Используйте такую маску дважды в неделю. Спустя пару недель вы обязательно заметите эффект – кожа станет обновленной, здоровой! Перед смыванием маски будет не лишним провести легкий массаж измельченными частичками водорослей, чтобы получить эффект скраба. Такая маска подходит больше для жирной и сухой кожи.
But the recipe for a mask from kelp for withering skin: mix a spoon of softened laminaria with liquid honey. Keep mass on face for half an hour, rinse with plain water. Honey pre-melted in a water bath! This mask perfectly smoothes the skin, tones it.
It's easy to take care of your skin with laminaria, which you can buy at a pharmacy.