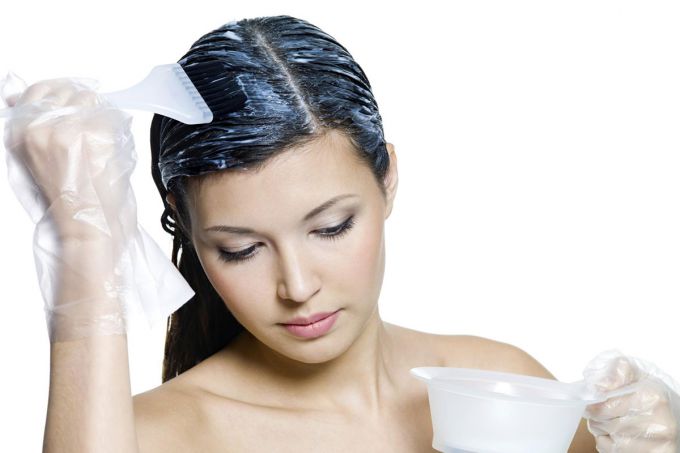 Kefir is considered not only beneficial for the body drink, but also an excellent means for hair restoration. How to use kefir for this purpose and how to properly prepare a mask from it?
Hair, unfortunately, can also hurt. Of course, this is not a runny nose and temperature, but a loss of brilliance, brittleness and loss. And the best medicine in this case is the regenerating kefir mask.
Thanks to the regular application of this mask, the curls will always be moistened and protected from all negative.
Terms of use and use of kefir
Kefir moisturizes every hair, covers it with a thin film, so they will be protected from stratification and brittleness.
Here are some rules for using kefir for hair.
Before use, kefir must necessarily be heated.
After applying it, the head needs to be warmed well, so that all useful substances penetrate even better into each hair and scalp.
Keep kefir need not for long, it will be enough for thirty minutes. Cleansed kefir is excellent, so you do not even need to use shampoo.
Kefir is the most affordable remedy, which is often used to strengthen and restore hair. It contains a lot of vitamins, as well as yeast, which perfectly nourish the curls and even accelerate their growth.
Applying a mask
The simplest kefir mask is to lubricate the hair with this product, warm it with cellophane and a towel and leave it for an hour.
Next, you just need to wash the yogurt from your hair. Hair will become shiny and obedient.
By the way, if before there was dandruff, then there will be no trace left of it.
A simple rule for hair loss
When hair loss, you need to heat half a glass of kefir and mix it with one yolk and a spoon of any oil. Next you need to put the composition on curls, wrap them in polyethylene and a towel. You need to walk so half an hour.