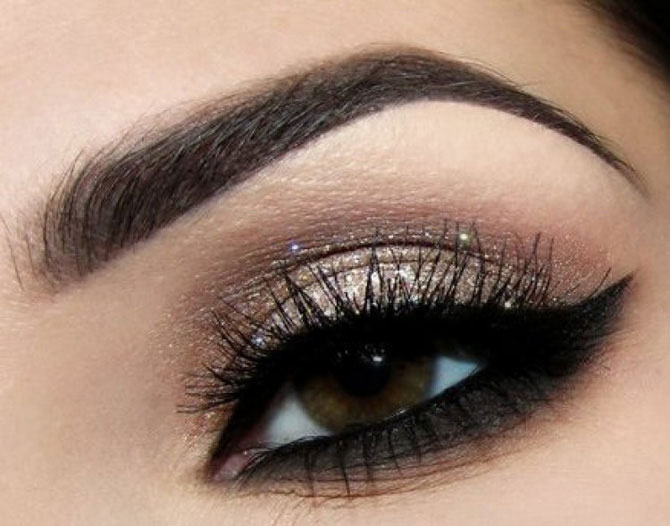 Wiring helps to correct the shape of the eyes. However, its incorrect use can give a completely unexpected effect. Applying eye liners is a kind of art that you can learn.
Choose eyeliner
If you do not consider yourself a master in the use of eyeliner, then the best option for you will be podkonka-felt-tip pen or eyeliner with a pointed brush. Also there are linings with a soft brush. When it is used, depending on the strength of pressure, lines of different thickness are obtained.
Once you have decided on the type of podvodki, you can proceed with the choice of color. Cosmetologists recommend first of all to pay attention to the color of your hair and in accordance with it to choose the color of the liner. Also take into account your color and skin color.
How to apply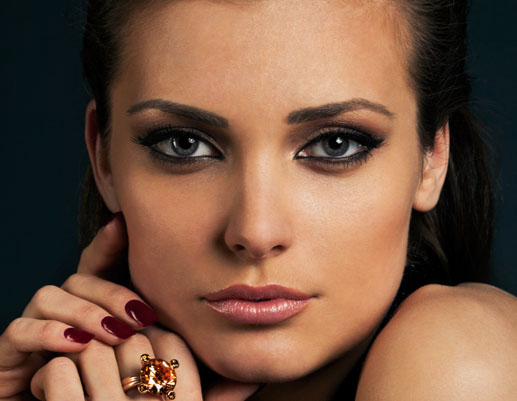 Of course, many want to draw a clear straight line with one stroke of the "brush". However, this requires a rich experience. Therefore, you can simply draw with strokes for the beginning – there is nothing to worry about, the main thing is that in the end you get a straight line.
To make the eyeliner lay flat, you need to prepare your eyes for applying makeup – moisten with cream and, if necessary, degrease the skin. Take care that the posture is comfortable and the hand does not hang – only in this way will you ensure the perfect application of the liner. Also, do not draw the arrows if you do not have enough free time.
To make the line of the eyeliner clear and contrast, it must be applied after you have placed the shadows. Do not use eyeliner on the lower eyelid. If you want to emphasize the lower eyelid, then it is better to use a pencil or shadows.
When applying liquid liner, make sure that there is no excess liquid on the brush. Firstly, it will be inconvenient for you to draw a line, and secondly, the line will turn out ugly and the pods can spread. When using liquid eyeliner, do not stretch the skin of the eyes – you can get an accordion.
Dry piping (cake-podvodka) is very often used by professionals. With its help, you can create almost any effect. The principle of "working" dry piping is very simple – moisten the brush and roll it in the right amount of dry liner. The shape of the brush can be any, the main thing is that it is convenient for you to use it.