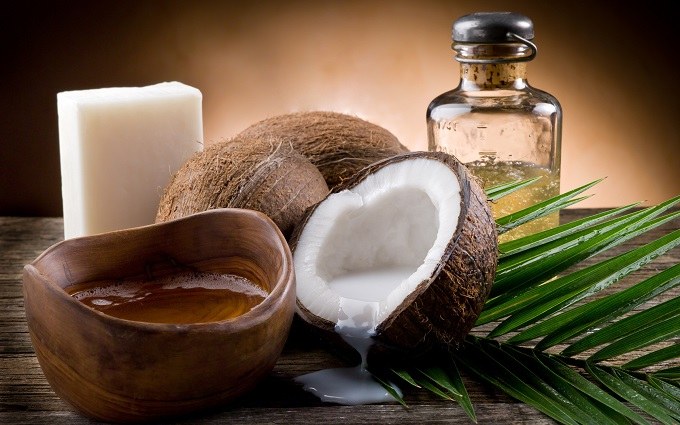 Coconut milk, like oil, has miraculous properties due to its naturalness. It does not contain dyes, flavors and thickeners. Due to this, it has a beneficial effect on the skin.
Instructions
It is best to buy the fruit of a coconut palm and extract coconut milk in the home
conditions
. However, in this case, there is a risk of buying a dried fruit without milk. You can buy ready-made milk. The guarantee of correctness in this case are two positions: concentrated coconut milk and water. Products with antioxidants and preservatives are less useful. Keep the milk only in the refrigerator.
Use coconut milk as an additive to the hand cream. It is very useful not only for the skin, but also for the nails. Apply such a cream in small amounts, rubbing into the skin and cuticle. The result will be a gentle and velvety skin and strong and healthy nails.
Coconut milk is great for softening the coarse skin of your feet. For maximum effect, make a mask with the addition of coconut milk and apply it on 10-15 minutes before going to sleep on foot and put on special socks. In the morning skin of heels will be gentle as a small child.
Use coconut milk instead of lotion or cream. In shops special cosmetic milk for a body with coconut oil in structure is on sale. After application, it creates on the skin a weightless film that retains moisture and maintains the protective functions of the skin. With daily use, you can significantly improve the skin condition, eliminate peeling and dryness, and prevent the appearance of cracks and wrinkles.
Cream with coconut milk can lubricate all the problem areas of the body to eliminate coarsening, peeling and irritation.
To enhance the moisturizing and nutritional effect, add coconut milk to your regular lotions, creams and masks. It is fully compatible with other cosmetic products and promotes better absorption of nutrients. Also on its basis, you can prepare a home cream for the body.
Do not forget to bring a coconut mask to the bath. After bath procedures, apply it to the skin, just like apply lotion. This will improve the condition of the skin and make the skin soft and velvety.
Try using milk with coconut oil for the decollete zone. It absorbs quickly enough and makes the skin smooth and supple.
Take a milk bath. Coconut milk moisturizes and softens the skin. The percentage of natural oils in coconut milk is much higher than in cow's milk, so it penetrates deeper into the skin and remains on its surface. And it is for this reason that it is often added to cosmetics.
Regular application of coconut milk supports the beauty and health of any skin type. It will help significantly smooth the skin, prevent peeling and increase the elasticity and elasticity of the skin.