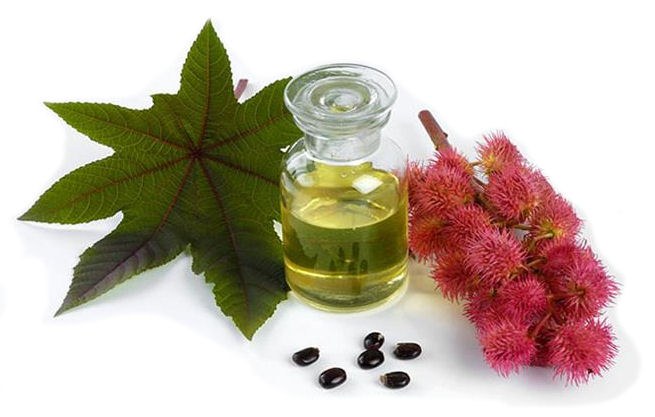 Castor oil is a plant-derived substance obtained from castor oil seeds by cold pressing. The composition of castor oil includes useful substances, among which fatty acids – linoleic, oleic and ricinoleic. It is believed that this kind of vegetable oil has healing properties, so it is often used in cosmetology and folk medicine.
Instructions
In cosmetology, castor oil is most often used for the treatment and restoration of hair. Masks with it in the base nourish, protect, strengthen the hair and accelerate their growth. The easiest way to use castor oil is to apply it to your hair in its pure form. First you need to lubricate the roots abundantly and massage the scalp, and then distribute the oil along the entire length of the hair. After 2 hours, the oil can be washed off with a normal shampoo. After such a mask, the hair will become smooth, silky and shiny. To ensure intensive hair nutrition, you can mix castor oil with honey, sour cream and yolks in equal proportions and apply the mixture to the scalp and hair. Enough 20-30 minutes of the curative effects of the mask to transform the hair. Castor oil can make your hair heavier, so it is recommended to treat them with a break in 2-3 weeks.
Castor oil has a curative effect not only on the hair, but also on the eyelashes. It helps to make them dense, prevents brittleness and loss. Several times a week, it is advisable to apply oil carefully on the contour of eyelash growth. This can be done with a clean brush from the used carcass. Castor oil nourishes the eyelashes, strengthens them, stimulates growth. Before using the oil, it is necessary to make sure that there are no allergic reactions, and if it gets into the eyes, they should be washed immediately with cold water.
Many problems with the skin can be solved if you periodically perform procedures with castor oil. To get rid of wrinkles under the eyes and on the face as a whole, you can use warm oil. To do this, over the fire heated tea or a tablespoon, then it poured a little oil. As soon as it slightly warms up, it can be applied to the skin around the eyes and on the massage lines on the face. Next, you need to gently drive it into the skin with your fingertips and do a light massage. After 1,5-2 hours excess oil is removed with a cotton swab. Regular use of castor oil will not only save small wrinkles, but also improve the complexion, make the skin more elastic and more taut. Since oil can clog pores, at least 1 times in 2 weeks, you need to do a peeling.
In folk medicine castor oil has found application as a natural laxative. Since the taste of oil is not very pleasant, it is more convenient to buy it in capsules. To restore the intestines and get rid of constipation, you need to take from 15 to 30 g oil – this is 15-30 capsules of standard size. You can drink castor oil with tea or warm milk. It is not recommended to resort often to this method of getting rid of constipation, since castor oil can disrupt the process of salt metabolism and lead to dehydration. Pregnant women are categorically prohibited from this kind of laxative, as it provokes a reduction not only in the walls of the intestine, but also in the musculature of the uterus, which can result in premature birth.