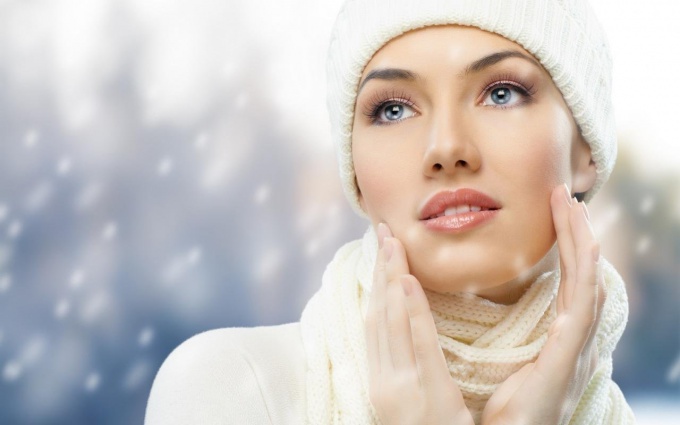 The approaching winter is worrying many women who care about their health and appearance. After a long stay on dry and frosty air, the skin begins to peel, reddens, itching and irritation. Severe in winter, the natural defenses of the skin are weakened, and it needs additional protection. In cold weather, hands often blush and become windy, so you need to take care of the skin in winter very carefully.
Purification
Washing hands is best not warm, but warm water, while it is recommended to use moisturizing soap with vitamin and vegetable additives. To remove the keratinized layer of the skin once a week, you can make a peeling procedure. The scrub can be made independently from the available components. Mix 2 spoons of honey and 1 a spoonful of ground coffee. Massage the skin for 3 minutes, this scrub is perfect for the body.
humidification
For high-quality protection of the skin in winter, you need to use nutritious and moisturizing cream with a fat texture. Approximately 30 minutes before going outside, apply cream, wait 5 minutes, until the cream soaks, and then wipe off the leftovers with a dry cloth. Before going to bed, you must warm up the skin under a warm water jet and apply a greasy cream.
Additional care: baths and masks
A wonderful regenerating effect is provided by warm baths for hands. This procedure can be carried out 3 times a week, even in domestic conditions. Consider the simplest and most effective bath recipes.
1. Prepare a chamomile broth, then mix it with warm milk. Put your hands in this mixture for a few minutes, and then rinse with warm water. Chamomile has a healing effect.
2. Stir olive oil and water, add lemon juice. This bath should be done 10-15 minutes. After such a procedure, the hands do not need to be washed, just wipe them with a dry napkin. This bath will make the skin tender and smooth.
3. Preheat a glass of milk, add a few drops of almond or olive oil and a tablespoon of honey. Hold your hands in such a bath about 15 minutes, wipe with a napkin and apply a greasy cream.
No less effective and oil masks for hands. Before the procedure, warm the skin, hold your hands in warm water. Preheat a little vegetable oil and gently massage the skin with your hands. Wear cotton gloves and do not remove them all night. In the morning the skin of the hands will be smoothed out.
Protection
The best protection against frost – warm gloves and mittens. Do not forget to put them on even if you go out for just a couple of minutes. And when working with aggressive household chemicals, always use rubber gloves.