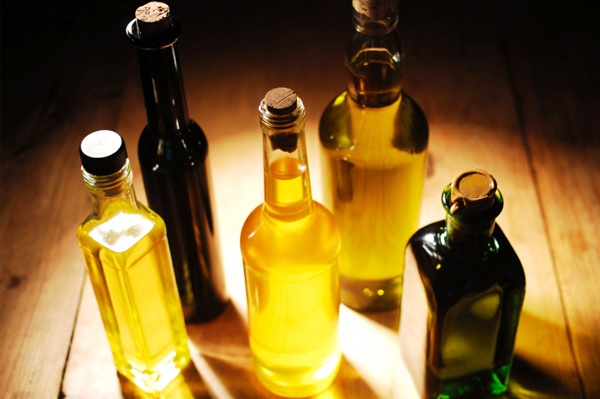 You regularly straightened, curled, dried, pulled out your hair and noticed that the hairdo looked worse than before? Hair thinning, weakened, began to fall out? To help come the oil – a real treasure for lovers of home hair care.
Purchased masks, of course, are all good for everyone: they opened a jar – they put it – they held it – they got the result. But the result is often temporary, cosmetic: the hair does not heal, but just looks good, which, you see, is not the same thing. Therefore, I recommend you several effective oil masks, which will heal your hair, and give them a well-groomed appearance.
The most, perhaps, famous – Burr oil, which can be found in any pharmacy. Now manufacturers add to this oil and other components, such as wheat germ oil, nettle extract and much more – a double use. You can apply only burdock or mix it with other oils, in any case, the hair will be satisfied!
So, the oil needs to be slightly heated in a water bath or under a hot stream of water and evenly distributed throughout the hair from the roots along the entire length. The mask will be even more effective if you warm your head – put a plastic bag and hat on top.
Keep the mask for an hour, then rinse, which is not so easy. Prepare for a long procedure of washing your head, I wash this mask in three approaches. After drying, the hair is moistened, shiny, not electrified. With regular (once a week) use of the mask hair grow faster, look healthy and nourished.
The next treasure – castor oil. It significantly thickens the structure of the hair, so from the constant use it seems that the hair noticeably darkens. However, in fact, they just become thicker. By the way, you probably know that this oil is useful to lubricate eyelashes and eyebrows, which also become thicker and seem longer.
Castor oil before use, like burdock, heated and applied to the entire length of hair from the roots, we warm the head and hold the hour. The oil is quite thick and heavy, so it is difficult to wash it off, you'll have to wash your head at least twice (but better three – for sure).
I recommend using castor in combination with other oils to make it even more useful. For example, my recipe favorite mask:
For a basis we take burdock oil – about 50% from all structure.
Add 20% castor oil, 20% rosehip oil, 10% sea buckthorn oil.
The mixture is heated slightly in a water bath and applied in the same way as the previous masks.
Wash off after an hour, for a complete cleansing, the head should be washed three times.