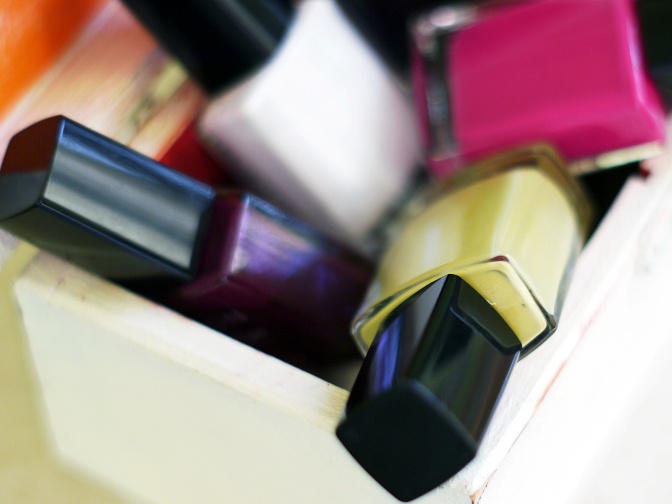 Well-groomed nails are a business card of a woman. Nail extensions, detergents, a lack of vitamins in the body, an illiterate manicure – all this thins out the nails and makes them fragile. In order to strengthen the nails, you need regular and zealous care. The lack of vitamins and microelements affects everything, including nails. Therefore, drink a complex of vitamins to work from the inside.
You can apply vitamins and locally. Vitamins A and E are necessary for the proper formation of nails. You can buy Aevita capsules in the pharmacy, pierce with a needle and apply the contents to the nail plate. Doing this procedure for a month, you will notice how your nails have become more resistant to harmful conditions and look healthier.
Do not forget to protect your hands during domestic cases. Before cleaning, apply silicone cream on your hands and put on rubber gloves.
Once a week, do the baths and manicure. To the compositions that strengthen the nail plate, you can include a solution of sea salt, broths of chamomile, burdock root and St. John's wort.
Paraffin baths protect your nails. Buy cosmetic paraffin in the pharmacy, bring it to a liquid state in a water bath. Smear your hands with cream and dip into paraffin. It should be warm, but not burn. Wrap your hands with cellophane and a thick towel or put on warm mittens. After 15 minutes, remove paraffin wax and wash hands with warm water. After that, about an hour not to go out on a cold street, the pores and blood vessels can drastically narrow and lead to their damage.
For 10 days, you can lubricate your nails with iodine, lemon juice or cranberry juice. If necessary, you can repeat it in a month.