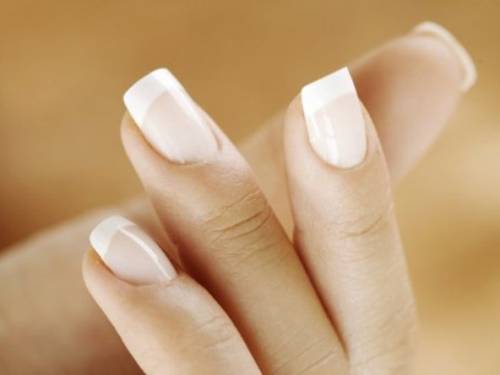 Beautiful, healthy, strong nails are the dream of every woman. In the article the ways of strengthening, improvement of nails are considered.
Alas, few of us can boast of healthy nails. According to the familiar master, there are simply no such nails. Nevertheless, there are certain ways to strengthen our marigolds, to save them from brittleness and stratification.
Calcium is responsible for the strength of the nails. But if it is taken without vitamin D3, it may not be digested. Therefore, it is better to buy supplements, where calcium acts in conjunction with vitamin D3, or a multivitamin preparation. Now special multivitamin preparations for women are spread, contributing to the strength and beauty of nails and hair. So we will strengthen the nails from the inside.
Another problem – when the nails are loose, thin, therefore, can not grow. Stratification is caused by dryness of the nail plate. Help to maintain moisture saline baths, as well as special means for puffing nails. It is not bad to add salt to the salt bath. Regularly nourish your nails with a cream for hands and nails.
It is recommended to carry out paraffin therapy at home. It is not difficult. Take a piece of paraffin, melt it on a water bath, and then dab several times into the paraffin mass. From above we put on cellophane gloves and wrap it with a towel, hold 15 minutes. There is also a pharmacy option: you can buy a special set with beeswax.
Stop using Soviet-made metal files, as they severely injure the nail during processing. Remove the lacquer with liquid without acetone, use high-quality lacquers, and not Chinese for 10 rubles, which even smell suspicious. I do not think they'll like our nails.
Do housework in gloves, especially if you use concentrated detergents or cleaning agents.
It is interesting that the prevention of hair loss, as well as reduce the fragility of nails will help eating foods containing gelatin. Prepare yourself mousse or jelly, if you buy marmalade – make sure it is natural.
It turns out that it is very harmful to cut the cuticle. It is recommended to do a careless manicure – to remove the cuticle from the nails with a special stick, having greased it with nutritive oil, then the burrs will not appear. Of course, this does not mean that you need to allow it to grow to disgrace.
Certainly, the growth and beauty of nails is influenced by lifestyle, health, and the state of the intestines. A healthy lifestyle and proper care will help to strengthen the nails.