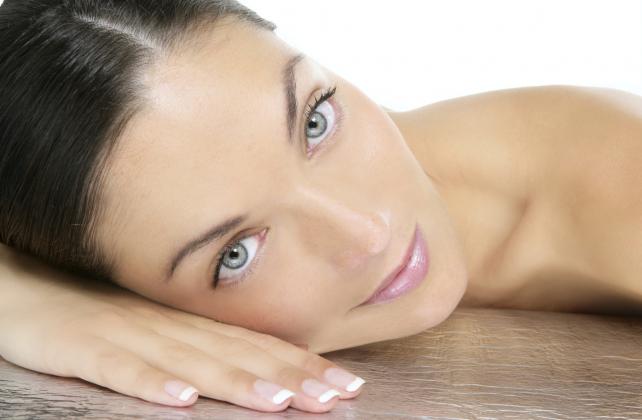 Are you thirty or more? Beautiful age. About this they say: "is no fool, but still beautiful." The mention of this age is reflected in the title of the novel Honore de Balzac. It is at this time that female sexuality flourishes in full force, and the art of seduction is perfected to perfection. But there is one circumstance that a thirty-year-old woman will inevitably face – the appearance of the first wrinkles.
At this age, the production of collagen decreases, which affects the elasticity of the skin. Therefore, it would be appropriate to quote Coco Chanel that "a woman has that age that she deserves." The lack of skin care, poor nutrition, alcohol and smoking, in general, all that can be afforded in twenty years, is inexcusable at the age of thirty. We can not give ourselves any relaxation in food or in self-care.
If you smoke, think, can you afford botulinum toxin injections, plastic surgeries, expensive creams? If not, stop smoking. Free radicals, formed during smoking, destroy collagen, the skin loses its tone. In addition, smoking causes vasospasm, which weakens the flow of blood to the skin. As a result – flabby skin with a gray tinge.
If at the age of thirty you have too many fine wrinkles, then probably you like to sunbathe. This phenomenon even has a name – photoaging. Only in contrast to natural aging, photoaging is caused by excessive love of bronze tan. Under the influence of ultraviolet, elastin fibers are destroyed, not to mention more serious consequences. Cosmetic procedures and products with UV filters, as well as reducing the time spent in the sun, can successfully combat photoaging.
Have you noticed that a sleepless night leaves behind a trail of dark circles under your eyes, a tired expression. Constant lack of sleep is tantamount to stress for our body. And the lack of sleep on the skin is not reflected in the best way: cell regeneration slows down, the skin becomes dull, lifeless. So take yourself to the rule of sleeping 8-9 hours and not sacrifice sleep for other things.
Avoid stress. They are the catalyst for the formation of cortisol. Surplus of this hormone to our body to anything. It has been proven that cortisol contributes to a metabolic disorder, so constant stress leads to fat deposits in unnecessary places.
Thirty years is an age that is good in itself. Do not try to "mask" his makeup and teenage clothes, even if in the shower you are the same twenty-year-old girl. It is much more important to look at the world openly, as in youth.