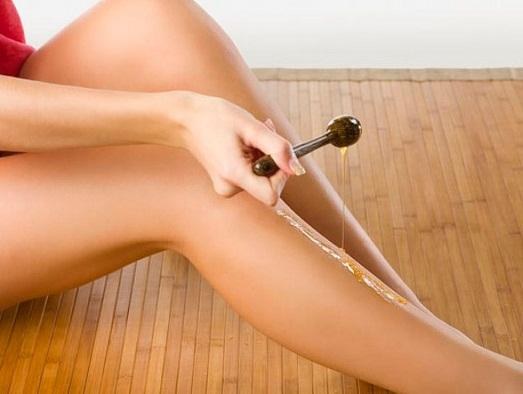 Depending on the method of depilation or hair removal, after removal, the hair begins to grow again after a day or a week. In fact, to delay the procedure for removing hair can use special methods. Get rid of excess hairs on the body can be with the help of home remedies and simple secrets of women from different countries. To do this, choose an affordable recipe for yourself and go to the store for the right ingredients. In addition, do not forget to use scrubs to avoid ingrown hairs.
Grape juice against unwanted hair
The juice of white grapes is a good helper to slow down hair growth. Grapes must be cut into halves. To achieve the desired result, it is necessary to lubricate all areas with freshly squeezed grape juice during depilation. It is necessary to conduct such a procedure on a daily basis.
French remedy
French girls have their secret, which helps them to slow the growth of hair on the body. After each hair removal they rub the skin with a slice of lemon. If you repeat this rubbing regularly, the hairs will start to appear at least a week later.
Mint tea as a remedy against boring hairs
Mint tea will help to solve the problem of intensive hair growth on the body. To prepare, pour 2-3 teaspoons of dried mint leaves 250 ml of hot water. The resulting solution wipe the skin twice a day.
Alcohol Lotion
You can get rid of bored hair with a more aggressive means. To make a lotion, you will need:
• 1 tsp ammonia liquor;
• 1 tsp castor oil;
• 1 tbsp. vodka or ethyl alcohol;
• 4-6 drops of iodine.
Mix all ingredients in a glass container and wipe with lotion all areas prone to hair removal. After use, do not forget to close the bottle with lotion lid, otherwise the next day from it will not remain a single drop. It is necessary to conduct such a procedure several times a day.
Indian secret
To increase the time between epilating Indian women use turmeric. In the ceramic dishes, pour a few spoons of turmeric and pour water. Stir the mixture until smooth. The resulting gruel should be rubbed into the skin immediately after the hair removal procedure. The composition should be wrapped in a food film and held for a few minutes. Then rinse with water and do not doubt that bothersome hairs will not bother you for longer.
Nettle oil
Nettle oil will not only help to maintain the smoothness of the skin for a long time, but will also cause loss of already existing hairs. For cooking oil you will need:
• 2-3 Tbsp. nettle seeds;
• Half a cup of sunflower oil.
Combine the oil and nettle seeds in a small container and leave to infuse for 2 weeks. At the end of this period, start lubricating this mixture with all areas of unwanted hair growth.