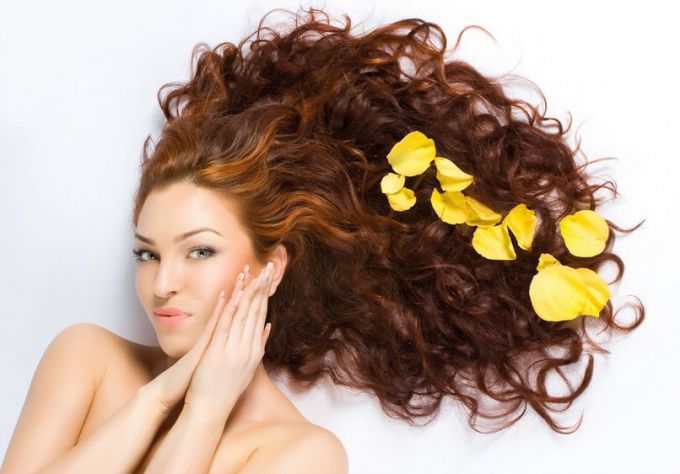 When one's own hair color bothers, women resort to paint. Fortunately, it was invented in such a number of shades that it is impossible to choose the suitable one. And goes to use for the whimsical fashion paint is blond, then black, then red, red and even dark blue. With such a kaleidoscope of colors, it's no wonder that the natural color can be seen only at the roots.
Once, looking in the mirror, the lady decides to return the hair the original color. How to reverse the color process?
1. Wait until hair grows itself
A natural strip, which appeared soon at the roots, will become wider, and you will gently cut off the ends, thereby also restoring the hair. Nuance of the way: the hair will not look very nice, with a sharp contrast of two colors. Not for nothing that the roots are tinted, masking their difference in color. You can go a little different way, changing your hairstyle to a short one, then gradually lengthening it, together with the return of the native shade. But such sacrifices will not go to every fashionista.
2. The second option – to repaint the entire hairstyle, waiting for the natural strands to appear and picking up the color tone in tone
The procedure is habitual, especially for those who often repainted. In this case, the main thing is to guess with a shade that will come out at the finish.
3. In order not to wait for a long time, the paint from the hair is washed off with a special remedy
In strict accordance with the instruction, the wash is applied to the hair along the entire length and left for a specified amount of time. Long hair is not collected in a bundle, leaving it loose. Otherwise, the paint in places will come off, remaining on the hairdo stains.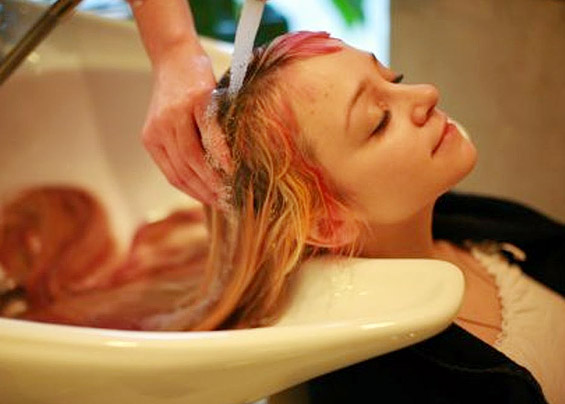 4. Eliminates hair from dye kefir mask
2-3 tablespoons of low-fat kefir is warmed to a warm temperature suitable for contact with the scalp. They are typed in the palms of the hands, applied from the roots to the tips of the hair. To endure the mask will have an hour and a half, covering his hair with a plastic bag and hiding under his handkerchief. Then the remnants of kefir are washed off with warm running water. Several sessions – and the hair color is almost completely restored.
5. Return of color is promoted by color rinsing
Light hair – infusion of chamomile, lime; dark – bark of oak, walnut leaves. The procedure is carried out after usual washing, which, by the way, reduces the applied decorative color every time.