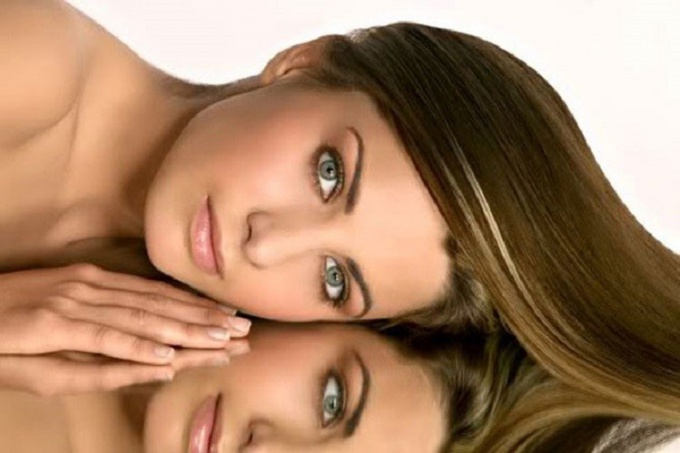 In pursuit of ideal styling, women often use a hairdryer. The constant action of hot air changes the structure of the hair. They become dry, brittle and electrified. To restore hair will help various masks and special shampoos, lotions and sprays.
You will need
– plastic deep dish
– polyethylene gloves and a hat
– brush for dyeing hair
– Castor oil
– olive oil
– two onions
– two eggs
– sour cream fat content 20%
Instructions
Popular masks for hair restoration are masks using castor and olive oil. Pour 100 ml of natural olive oil into the plate, add 1 tsp. castor oil and mix. Wear gloves. Apply a brush on the hair with a brush and spread it over the entire length. Slightly rub in the roots with your fingers. Put on the hat and wait an hour. Rinse thoroughly. Such masks should be done two to three times a week.
Castor oil can also be applied separately or mixed with sour cream. Mix two tablespoons of fatty sour cream and one teaspoon of oil and apply also on the head, leaving under the hat for 30-60 minutes.
Strengthens hair rinse with a decoction of onions. Boil two large onions together with the husks in a 1 liter saucepan. Cool to room temperature. Clean the broth from the bulbs and husk. Rinse the hair thoroughly with broth. Wrap your head in a warm towel (slightly warmed up on the battery) and wait 20 minutes. Rinse with onion broth does not require rinsing, but if you are not ready to tolerate the smell of onions, then it is better to use a head wash.
A quick effect of restoring damaged hair is the egg yolks. One egg is enough for short hair. For medium and long, you may need up to five pieces. Separate yolks from proteins and whisk thoroughly until a homogeneous mixture is obtained. Spread the mixture over the hair and leave it for 30 minutes. Wash off. This mask visually makes the hair shiny and well-groomed. A mask of yolks can be done three times a week.
Buy in ylang-ylang and pine trees. 3-5 drops of these oils mix with one tablespoon of any fatty oil (almond, grape seed oil, etc.) and gently rub into the scalp. Wrap the head with a towel and leave for two hours. Rinse your head thoroughly with shampoo. pine increases the elasticity of hair and prevents their loss, and the oil of ylang-ylang strengthens the structure of damaged hair. These can be added to ordinary shampoo when washing the head from the calculation of 3-5 drops on a tablespoon of shampoo.
Use shampoos containing extracts of wheat germ. For example, children's shampoo "Johnson baby" or brand "Clean line": "Wheat and flax." Extract of wheat germs strengthens the restoring effect of weakened and thin hair.
Try to reduce the use of hairdryers and ironing for stowage in the future or use special sprays-conditioners to protect against destructive thermal effects. For example, brands HI-Style or Avon Advance Techniques. The choice of such sprays is wide enough. It all depends on your financial capabilities.