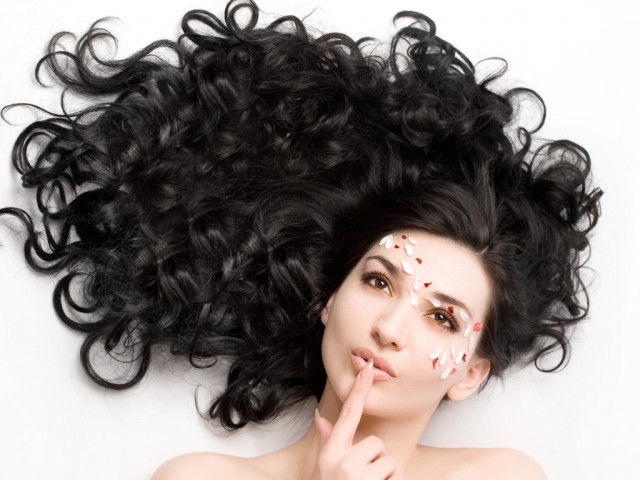 To achieve the ideal hairstyle, women often sacrifice their hair. Constant hairdrier and lacquer stinging is detrimental to their health. To restore the hair natural shine and smoothness you need to follow a number of simple rules.
Humidification
For damaged hair, the most important item in care is moisturizing and nourishing. Humidifying agents are divided into 2 type – folk and professional remedies. Which ones to choose depends on the type and condition of the hair. Of the folk remedies, the recognized leaders are the egg-mustard mask, argan oil, cocoa, burdock and shea. Professional means are selected individually.
Purification
Usual shampoo for hair is not always enough, because not only the hair, but also the scalp, get dirty. To clean it, salt peeling is used. It can be done in domestic conditions. To do this, mix 2 tablespoons of ground sea salt or table salt with 10 drops of any cosmetic oil, for example jojoba. The resulting mixture must be applied to the damp roots of the hair and gently massaged for 1-2 minutes. Before this procedure, it is best to apply a nourishing mask or balm to the ends of the hair, so that the salt does not hurt and does not dry them. This method helps not only to cleanse the skin, but also to stimulate the growth of new hair.
Shtadyashtiy mode
Damaged hair needs delicate care. If possible, you need to discard the packing equipment and devices. The refusal to dye the hair and the constant trimming of split ends will allow healthy healthy hair to grow much faster. Winter and summer need to protect the hair from the negative impact of the environment headwear. After and before arriving at sea or in the pool, it is best to rinse hair with running water. This will not allow chlorine and salts to damage the hair.
Proper nutrition
A healthy and proper diet is a guarantee of beauty not only of hair, but of the whole body. To achieve this result, it is recommended to drink daily about 2 liters of water, there are more fruits, vegetables and nuts. Refuse sweet carbonated drinks, fatty and spicy food.