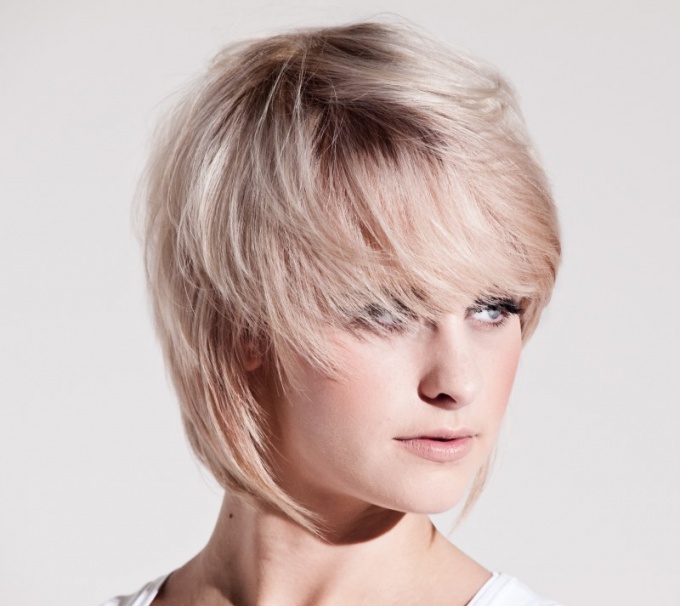 As the story goes, blondes were popular back in ancient Egypt. Notable Egyptians were put on the hair slaked lime and spent hours under the scorching sun, until their natural black pigment was completely burned out of the hair. With the advent of hydrogen peroxide, this procedure has become easier and much safer. In the twentieth century, the society literally went through a boom in blondes. But in the twenty-first century, more and more often women want to repaint themselves from a blonde to a brunette.
Instructions
To get the desired shade and not to damage the hair, it is worth going to the salon and surrendering to the hands of a professional. It is not recommended to conduct independent experiments with dubious dyes. Although the hair is not teeth, and still grow back, in extreme cases, cut, do not expose them to damage, which will lead to loss.
Before dyeing the brunette after discoloration, it is necessary to understand what will happen during the staining process. Many times clarified curls become dry, brittle and dull. Every unnatural blonde knows this. Aggressive components of paints open hair scales and literally "eat out" the natural pigment. With repeated discoloration, the scales do not close, and the hair becomes porous. On the one hand, the absorption of dark pigment will occur faster and more intensively. On the other hand, the damaged curls just as quickly "release" the color, and it will be washed already from 3-4 times. So to return a dark hair color is not so simple.
Blonde, never beautiful girls are easier to repaint from blonde to brunette. However, it is worth remembering that although the first time to cover a light shade of dark is not difficult, you still have to do it gradually. Otherwise, the black pigment, washed out, will turn into blue or greenish.
To repaint yourself in a brunette after discoloration, you need to first treat your hair. Natural herbal and essential oils, sour-milk products, yeast, honey, herbal rinses, clay, egg yolks will help here. Deciding to radically change the image, you must at least six months not to paint your hair, along with intensive home care. To make the difference with the roots not so striking, you can use a toning balm, from light shades of chestnut to dark chocolate.
Those who want to return the dark color of hair, it is worth considering that you can not create a sharp contrast with the color of the skin and hair. Natural blondes are better to choose from a shade of "mocha", "frosty chestnut", "intense brown." Not bad, if in the pigment will be present light rozhinka. However, this is optional.
After a course of restorative therapy, contact the master to perform the staining. In salons use professional preparations with color fixers. The most popular brands are Londa Professional, L'Oreal Casting, Garnier, Wella, etc.