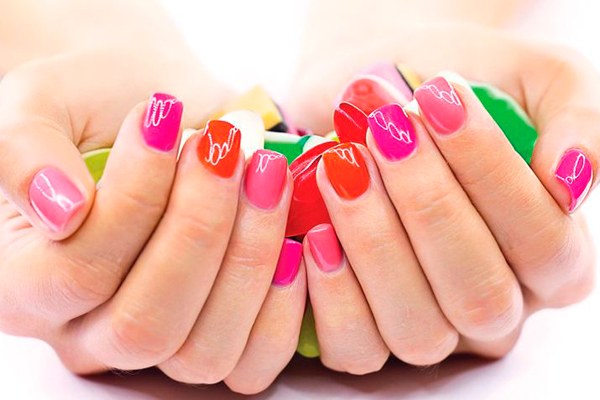 Many girls who love to paint their nails often can not stand the nail polish. To make this process more comfortable will help a good nail polish remover, as well as small tricks that help to remove the varnish quickly and painlessly.
You will need
– nail polish remover;
– wadded disks;
– chopsticks from an orange tree;
– foil.
Instructions
The easiest way to remove varnish is to wipe it off with a special liquid. Dampen it with a cotton pad and attach it to the nail. Then do a few movements from the base to the edge of the plate. Try not to varnish the paint on the skin. If this happens, take a new disc, moisten it with liquid and repeat the procedure. Thus, it is good to remove glossy enamels, lacquer-jellies, agents with a matte texture.
You can use liquid with or without acetone. Note that the more nutrient additives and oils, the worse the varnish will be removed. Never use pure acetone, it dries your nails very much, makes them yellow and brittle. To remove the lacquer-gels, there are special fluids, but you can successfully use the usual ones.
A great way to remove glossy or matte varnish – a special jar
with a sponge
, impregnated with a liquid to remove varnish. It is enough to insert your finger into the slot
in a sponge
, and then get it without varnish. The whole procedure takes no more than 10 seconds. For several layers of dense lacquer, it may take a little longer.
If you often repaint your nails and use different shades of varnish, start two jars. One will help you to remove light enamels, with the help of another you will remove dark and bright varnishes. After a while, the sponge becomes dirty and will
stain
fingers. This is a sign that the jar needs to be replaced with a new one.
It is most difficult to remove varnishes with glitter, as well as sand textures. To remove such a manicure you will need a nail polish remover, cotton wheels and food foil. In advance, cut the discs in half, divide the foil into pieces.
Moisten the disc halves with nail polish remover. Then wrap the discs around the nails, and on top tightly wrap each finger with foil. Leave this compress for 10 minutes, and then unwrap the strips carefully. Try to erase the varnish. If it does not soften, add more liquid and repeat the procedure. Particularly stubborn glitter can be removed using a wooden sticks for manicure.
Remove the gel-varnish will help the same trick
with foil
. However, after the coating has softened, it must be removed manually. Take a set of chopsticks from an orange tree and scrape off the varnish movements from the cuticle to the tip of the nail. Be careful not to injure the skin. In conclusion, wipe your nails with a clean swab dipped in a liquid to remove varnish.
Those who do not like to wash the varnish, can use the novelty – a special base. It is applied to the lacquer, and after a few days it is removed with it as a film. This coating is especially suitable for those who love enamels with sparkles, but do not want to dry their nails with liquid to remove varnish.