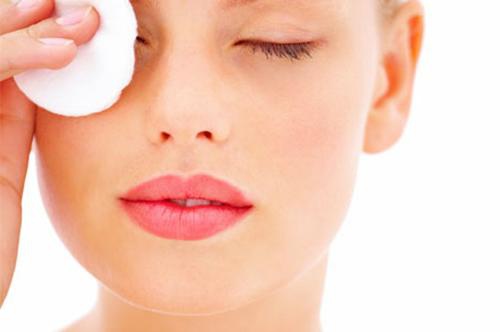 Removing makeup is a very important skin care procedure, if not removed properly, it can cause many skin problems and irritation on it. Often, purchased cosmetics contain harmful chemicals, so it is better to use natural ingredients. Here are some effective and easily accessible ways to remove makeup from the eyes.
Almond oil
To remove persistent eye makeup without much effort, use almond oil. It easily and gently removes makeup, and you do not have to stretch the delicate skin of the eyes. Almond oil not only perfectly removes make-up, but also nourishes the skin around the eyes. After you have performed the make-up remover, take the cotton pad, drip 1-2 drops of almond oil and then massage your eyes to get rid of the dark circles.
Milk
To remove non-waterproof make-up, you can try using milk. Just take the cotton pad and dip it into raw milk, gently swipe through the eyelashes and through the massage lines around the eyes. Milk gently and effectively removes eye make-up without special effort, while moisturizing the skin.
Baby wet wipes odorless
You can remove make-up from the eyes with the help of children's napkins without a smell. These wipes are specially designed for gentle baby skin, so they do not harm or irritate the skin in the eye area.
Coconut oil
Coconut oil is not only useful for hair and for the body, it can also be used as an excellent means for removing makeup. If you normally use waterproof eye makeup, then instead of using purchased products, try coconut oil. This oil dissolves the water-soluble particles that are used in eye make-up products, thus, allows you to remove cosmetics with ease.