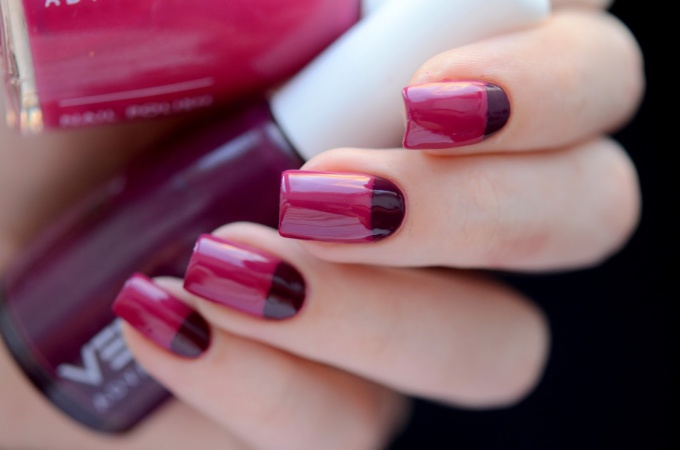 How to remove gel-lacquer at home? Very simple. Of course, you need a certain skill, but having done this one day, you yourself will understand that every woman can do it!
So, you already know how to apply the now fashionable gel-lacquer, but now it's time to take off the cover. The usual way to remove it will not work – you need some skill and knowledge.
Preparing to remove shellac
In order to remove gel-lacquer in your home conditions, you will need:
liquid for removing varnish (the most common, even without acetone);
cotton wheels (as an option – pieces of cotton wool or sponge);
foil;
stick for removing lacquer residues;
a file for nails (polishing).
Before proceeding to the process of removing the varnish, you need to prepare everything – cut the foil in wide strips so that you can wrap around your finger, cut into pieces sponge or cotton pads – the pieces should be such that you close the nail.
Remove the varnish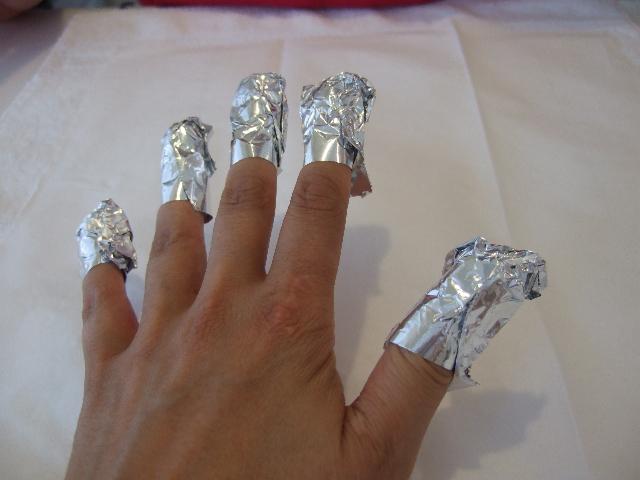 We analyze the process in stages. Take a piece of sponge (cotton wool) and abundantly wet in a liquid to remove varnish. Some use acetone. If you do not feel sorry for your already injured fingernails, you can use it, but it's better to stop with the lacquer liquid. Then gently lay the cotton wool on the nail and cover with foil.
The foil needs to be wrapped around the nail several times, so as not to let the liquids evaporate to remove the varnish. We repeat this for each finger of one hand. After this, you need to wait until the gel-lacquer has a liquid to remove the varnish. Usually you need at least 15 minutes. Try removing the foil from one finger. If gel-lacquer pieces exfoliate from the nail and easily removed – you can remove it from other nails.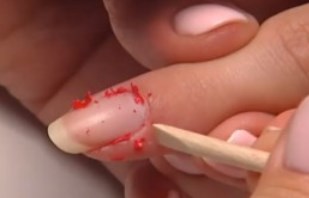 It is possible that in some places shellac keeps on the nail more firmly. In order to process these areas, we will need an orange stick. Remains shellac it is cleaned pretty easily. If you can not remove the gel, then you need to repeat the procedure with a liquid to remove varnish and foil. But in this case, you need to keep less – usually enough 5 minutes.
End of procedure
After you have removed the varnish from all the nails, it is advisable to walk along the surface of the nail with a polishing nail file to remove all remnants of the base that "survived" after the liquid to remove varnish and orange sticks.
Such a manicure is better to do at the weekend, to give the nipples time to relax and make a useful bath or just for a few hours to apply oil (nourishing cream). If you are planning to immediately make a new manicure, then do not forget to thoroughly degrease the nail plate.