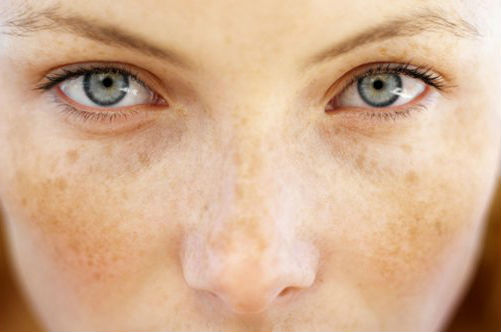 Currently, there are many cosmetic products that help to remove freckles, but they are quite expensive and leave behind some side effects. It is much better to use natural home remedies, which can also give amazing results.
Rice broth
Rice broth contains vitamin B5, which gives moisture to the skin and brightens. It also has antioxidants and prevents the formation of freckles on the skin. Wipe your face with rice decoction every day in the morning and in the evening.
Honey
Honey is the source of many nutrients, vitamins and minerals. It helps to discolor freckles and age spots. Simply apply honey to the areas with freckles and rinse with cool water after 15-20 minutes.
Aloe vera
Aloe vera has moisturizing and anti-inflammatory properties that can whiten the skin and relieve freckles and dark spots. On a clean face rub aloe gel with massage movements for 15 minutes for better absorption of nutrients. It is best to do this an hour before bedtime. If the skin is oily, then massage should be more than 15 minutes.
Koriandr
Coriander is rich in nutrients: calcium, phosphorus, iron; vitamins, such as carotene, thiamin, riboflavin, niacin and vitamin C. In seeds of coriander, in addition to the fact that these substances are contained in large quantities, there are also many essential oils. Therefore, this plant is great for skin care and freckles. Take fresh coriander, chop and soak in hot water for 5-10 minutes. With a decoction obtained, wash your face. Do this daily until the freckles disappear.
Vitamin E
It is a vitamin, which is traditionally used in pharmaceutical cosmetics for skin health. It is one of the vitamins that removes freckles. Chemicals from polluted air and ultraviolet rays form freckles, while vitamin E prevents their formation. Every day before going to bed, simply smear your face with vitamin E.