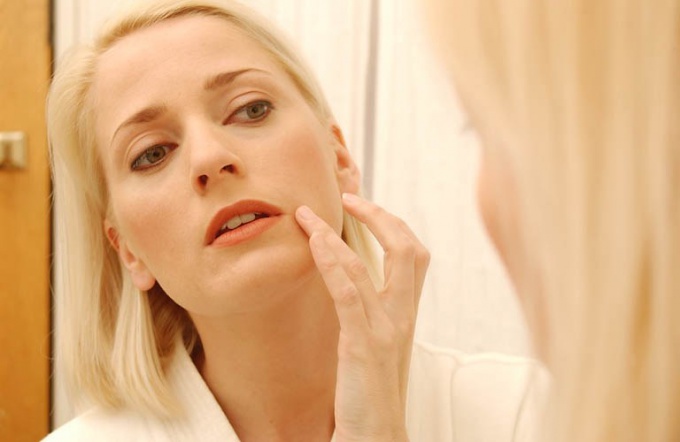 Expansion of the capillaries may cause the appearance of unsightly vascular asterisks on surface of the skin. This phenomenon has a medical name – telangiectasia.
Instructions
Capillary asterisks can appear on any part of the body: face, abdomen, legs. From this, neither men nor women are insured. There is a mass of cosmetic procedures for the removal of asterisks: ozonotherapy, sclerotherapy, laser photocoagulation. Each of them has its pros and cons. The procedures are carried out in cosmetic rooms and cost a lot of money. In addition, there are people's methods of combating the disease.
The reason for the appearance of capillary asterisks lies in the violation of the work of the vessels. Due to unstable pressure in the veins, deformation of the capillary walls associated with them occurs. As a result, the capillary swells and approaches the surface of the skin. Thus, capillary stars and meshes appear. A large load on the legs also entails a violation of the circulation.
To get rid of capillary stars will help tomatoes. But not ripe and red, but green. It is they that contain acid that will help to cope with the problem. The tomato should be cut into slices and attached to problem areas. For convenience, you can bandage. The compress should be kept for about 2 minutes, but not longer, since the acid can cause a burn. After the procedure, the skin should be lubricated with a moisturizer. You need to repeat the event for 10 consecutive days.
Capillary asterisks can cause itching and burning, deliver discomfort. You can not let the situation slide. If the asterisks appeared on their feet, you can make baths from the decoction of herbs: lemon balm, valerian, lime-colored. It is necessary to mix the herbs in equal proportions and pour the mixture of 1,5 l of boiling water, let it brew for 15 minutes. If necessary, you can add warm water to the tub. The entire event takes about 30 minutes.
Parsley and milk will help get rid of the asterisks on the face. A handful of parsley should be poured with boiling water (0,5 glass), let it brew for 20 minutes, and then strain. Stir the gruel with milk in the proportion of 1: 1. The mixture should be applied to the problem areas of the skin as a compress for 30 minutes. In a couple of days, the redness will gradually disappear.
To prevent vascular disease, you need to rest your feet. If you have to stand for a long time, you can step from foot to foot, move your fingers, get up on your toes. During rest, the legs should be placed higher, so that the blood accumulated in the limbs, began to circulate.