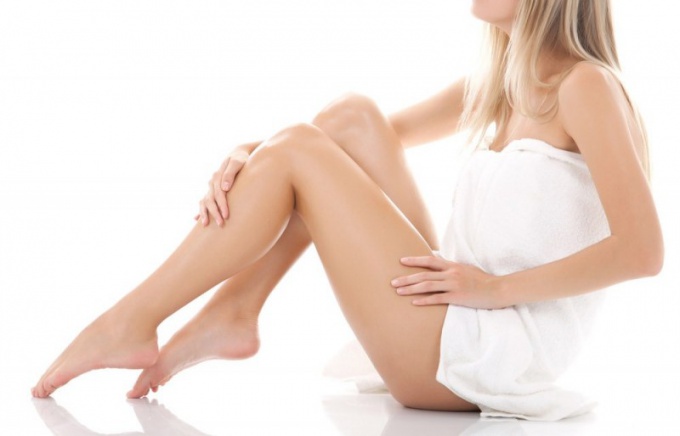 Epilation is a rather painful procedure. In order to reduce discomfort, you need to perform it correctly. There are several ways to make hair removal less painful.
You will need
– cooling glove,
– "Lidocaine" or "Novocain."
Instructions
Epilation can be much less painful, if during the procedure you will observe a number of simple rules. Try to remove hair on the body in the first phase of the menstrual cycle. During this period, the skin has the least sensitivity. The most favorable time for the procedure is 2-4 day after the end of menstruation.
Take a warm bath or shower directly before epilation. Hair is much easier to remove if the skin on the body is steamed. To facilitate the procedure and reduce its soreness, treat the skin with a scrub. This cosmetic product also helps to cope with the problem of ingrown hairs on the body, if applied regularly.
To reduce the unpleasant sensations of hair removal with a depilator or wax, pre-cool the skin. It is most convenient to do this with a cooling glove. If you do not have such a thing, use a regular piece of ice, wiping off those parts of the body on which you plan to remove hair. You can also wet a small clean cloth with cold water, and then for a while put it in the freezer. After the fabric freezes, apply it to the skin.
If you are the owner of a low pain threshold, you can use such anesthetic drugs as "Lidocaine" or "Novocain." Open the ampoule with the solution, moisten them with a cotton swab and wipe the skin. When you feel a slight numbness, you can start to remove hair. You can also buy painkillers in the pharmacy in the form of a spray.
In order to reduce pain, during the treatment of certain areas of the body with wax or a depilator, stretch the skin to painlessly remove excess hair. So the procedure is much easier. In some electroepilators there are special nozzles that help fix the skin in a certain position, pressing it.
Before
how to delete
hair from a specific area of ??the body, massage it well. Remember that massage significantly reduces pain.