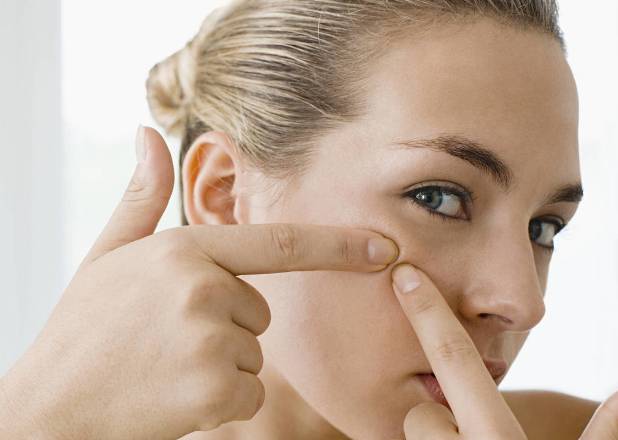 Suddenly pimples on the face pimples can damage the mood for a long time and even break plans for rest. Fortunately, there are quick and effective ways to deal with this problem.
You will need
– Toothpaste;
– ice;
– lemon juice;
– egg white;
– garlic.
Instructions
A good remedy for acne can be egg white. It must be beaten until a thick and dense foam forms. The resulting mass is applied to problem areas of the face and left overnight. In the morning, the dried up protein is washed off with warm water. After several such procedures, the skin is significantly cleansed of pimples, and the pores become less noticeable.
Ice helps to quickly reduce swelling and redness. In addition, this remedy improves blood circulation and narrows the pores. You can use ordinary ice, but it's better to freeze the broths of herbs: chamomile, marigold or St. John's wort in special molds. Wipe your face with ice cubes before bed and morning.
Lemon juice has astringent and antiseptic properties. Before going to sleep, squeeze a few drops of lemon onto a cotton pad and wipe the problem areas of the skin. The next morning you will notice that the inflammations have become much less noticeable.
Garlic also helps to quickly get rid of acne. Cut the garlic slice into thin plates. Apply them to the inflamed skin areas for a couple of minutes. Do not keep garlic on the skin for too long. Do not go to bed with garlic plates on your face. So you can get a chemical burn.
Use toothpaste to dry the inflammation and reduce redness. First clean and dry the skin. Apply a small amount of toothpaste on the pimples, let it dry and go to bed. In the morning, wash your face with warm water.