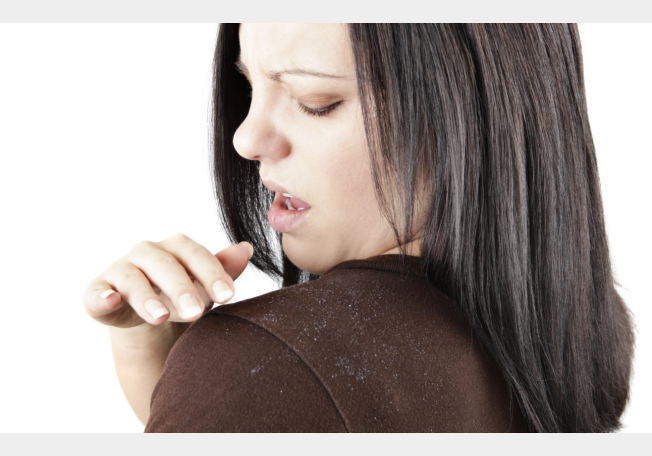 Dandruff is a very unpleasant phenomenon. It not only delivers aesthetic discomfort to a person, but also makes him unsure of his appearance. Also dandruff can be accompanied by itching, causing painful sensations. Often the presence of dandruff on the scalp due to constant carding leads to hair loss. How can you get rid of this problem by preserving the beauty of the hair and scalp health?
It is worth noting that dandruff is a disease, so treatment should begin with a thorough examination and a doctor's consultation. Since the pharmacy sells a lot of dandruff funds (this and all kinds of ointments, and shampoos), each of which has its advantages and contraindications, then they must be used only for the purpose of a specialist. As for home remedies for dandruff, often they are no less effective, although their cost is much lower than the pharmacy.
One of the effective means of dandruff is ordinary vinegar. To use it is as follows: mix two teaspoons of vinegar with six teaspoons of warm boiled water, after which the liquid is applied to the skin. After application, the hair is wrapped in a towel and in this form, not washed off, is left overnight. In the morning it is worth reapplying the same mixture on the skin, then rinse it off with water. Do not be afraid of the smell of vinegar, because it will quickly erode.
The second (more natural) remedy for dandruff is nettle. Her leaves need to be poured with boiling water, and after they have brewed for about half an hour, rinse the washed hair. So the skin will be cleared better, and the itch will calm down. Also, you can rinse your hair with lemon juice.
No less effective way to get rid of white scales on the shoulders is the use of oils: burdock or castor oil. You can take any of them and just rub your hands on the scalp. Then it is necessary to wrap the hair with polyethylene, and on top – with a towel. This mask should last for half an hour, after which it should be washed off with shampoo. After the course of such procedures from dandruff should not remain a trace. You can also use tar soap. As it dries the skin, it is necessary to apply a moisturizing mask.