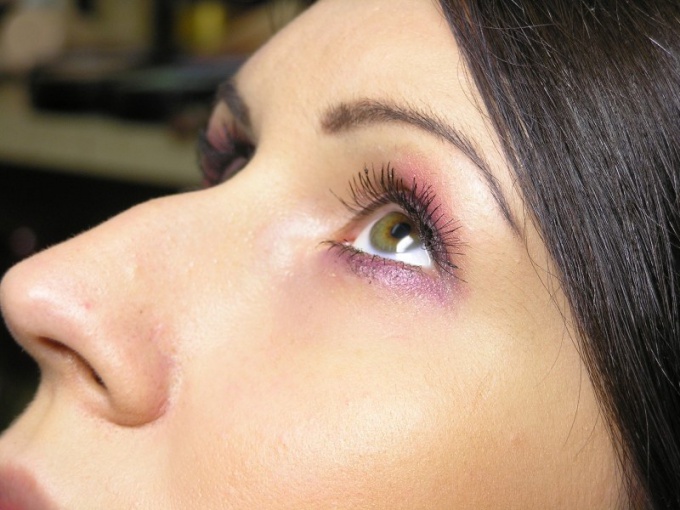 Winter is a complex test for the skin of the face. A large number of times a day, she has to adapt to different external conditions. Now air-conditioned dry air, and in a minute – an icy wind with rain. Well, how can you keep tenderness, elasticity and beauty? Many people in winter face skin "mope". Meanwhile, to keep it healthy and beautiful even in the cold season it is possible – under certain rules, of course.
Instructions
Apply all cosmetics for 30-40 minutes before going out. This is necessary to ensure that the water contained in the creams does not provoke skin irritation, further cooling it.
As a day use a greasy cream – it protects the skin from temperature changes and weather vagaries. As a night cream suitable moisturizer. In the winter season, try to use a cream with vitamins (A, C, E), as well as containing lanolin, mink butter.
Set off the contrast procedures until the spring. Ice-washing, face-wiping ice cubes
in winter
It is unacceptable, because the skin is subjected to additional stress.
Try to moisten the air in the premises where you spend a lot of time. Use for this purpose all available methods – from electrical appliances, to banal bowls with water and wet towels on radiators. Dry air in the room is fraught with not only problems with the skin, but also various diseases. Dry mucous membranes are an open gate for pathogens.
For the time of colds, discard the antibacterial soap that dry the skin. The same rule applies to very hot water. Wash yourself with special products or cream-soap, using water at room temperature for this.
Once or twice a week, apply a nourishing moisturizing mask that matches your skin type. After removing it, use a nourishing cream. A mask is best done before bedtime.
Do not forget that in winter, lips also need special care. Choose for a cold season a greasy lipstick with mink oil or jojoba oil. If you do not use makeup, use hygiene lipstick. Do not leave the house without protecting the thin and delicate skin of the lips.